June 2023 Donations for PMH
Reston Medical Clinic Receives Grant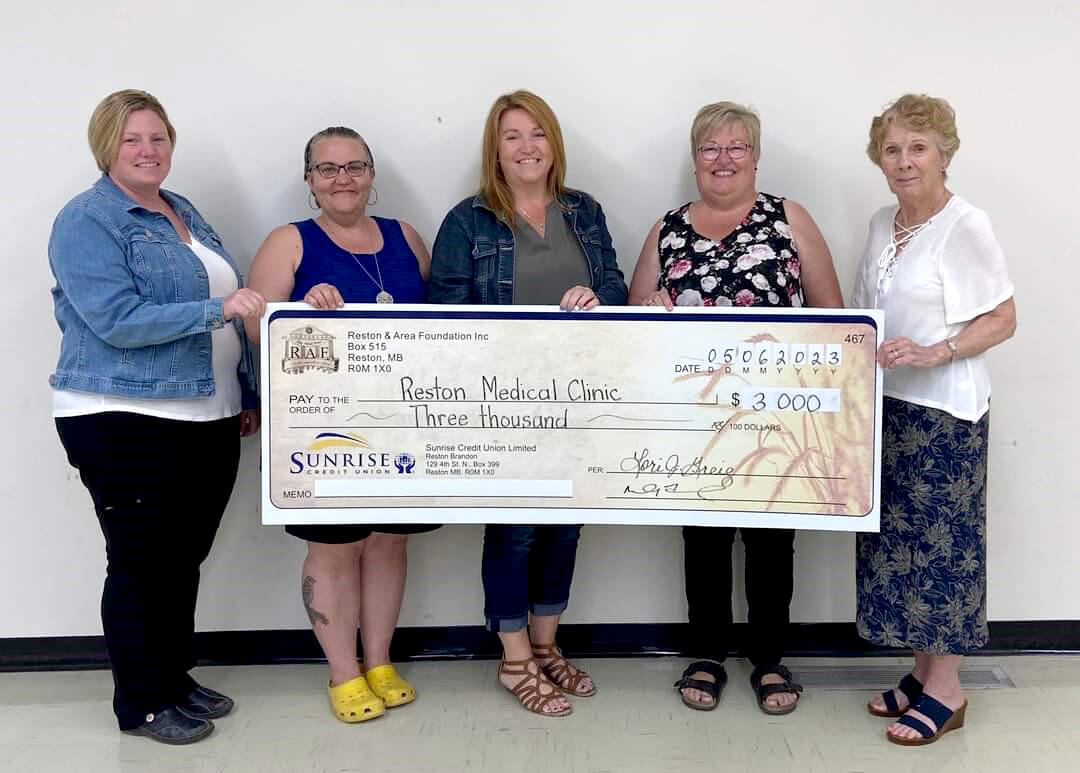 On June 5, 2023, the Reston Medical Clinic was presented with a grant from the Reston Area Foundation, in the amount of $3000, to cover the cost of purchasing a cryogenic system and new infant/toddler scale for our clinic. This new equipment will allow us to better serve patients, as well as client of the Willowview PCH.
We greatly appreciate the support of the Reston Area Foundation of this project, and look forward to putting our new equipment to good use!
---
Brandon Foundation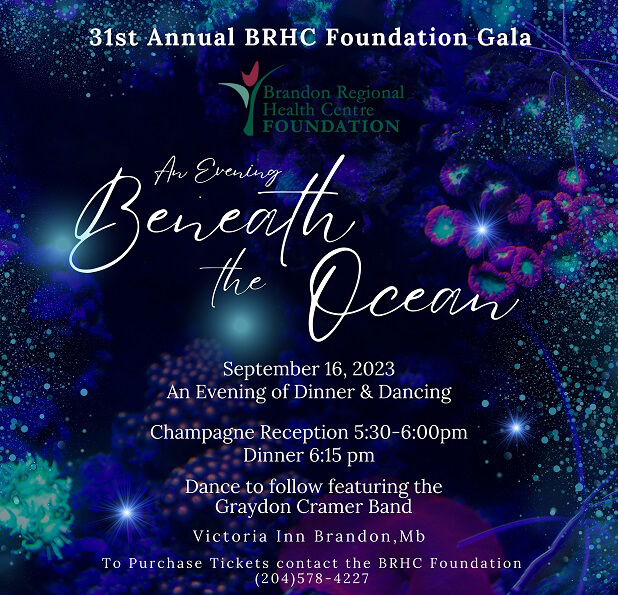 View the latest information from the Brandon Regional Health Centre Foundation. To get your tickets for their "Evening Beneath the Ocean" Gala Dinner & Dance on Saturday, September 16, contact the BRHC Foundation office at 204-578-4227.
Read More