Murray House
521 Frederick Street, Brandon, MB R7A 5L1 | 204-717-8700

Your "home away from home."

Murray House is a residence that provides safe comfortable accommodations for out of town patients receiving care at the Western Manitoba Cancer Centre or at the Brandon health Centre- both located one block south.

Your comfort and safety is our main concern. As Murray House is not a medical facility, a caregiver is required to stay with you if you are unable to care for yourself. If you require the support of medical equipment, you must provide that information when booking is confirmed. This is to allow for an electrical safety check. Please inform us if you use oxygen and require storage of oxygen canisters.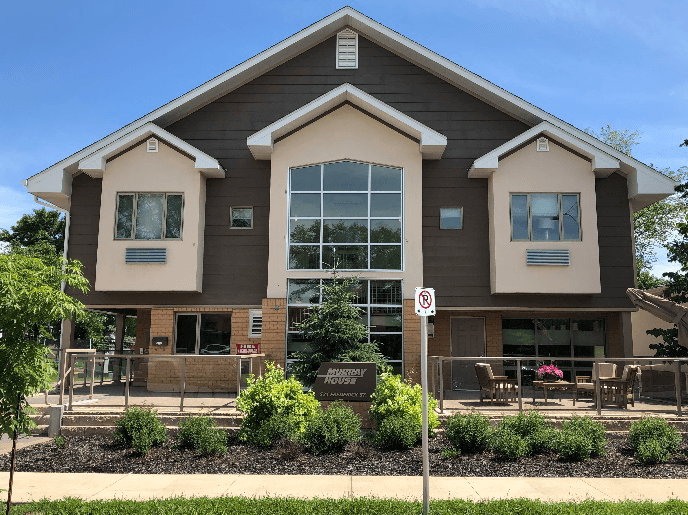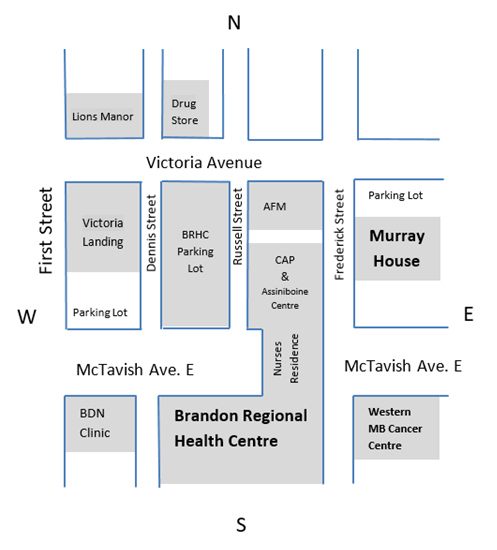 Rooms-Facilities-Services
Murray House is a secure building containing eight private rooms including two accessible rooms and an elevator. Each room has a private washroom, television, microwave, phone and small refrigerator. Family and friends are welcome with a limit of two people per room. All rooms are non-smoking and pets are not permitted. Wi-Fi is available.
Although meals are not provided, there is a fully equipped common kitchen. Brandon Regional Health Centre cafeteria, stores and restaurants are located within walking distance.
The residence is also equipped with a living room, library/meeting room, recreation room and free laundry facilities.
Free on-site parking is available.
Referral
A referral is required to stay at Murray House. Please contact PMH Navigation Services for referral information.
Contact
Prairie Mountain Health (PMH) Navigation Services: 1-855-346-3710
Or you may contact your Nurse Navigator or Social Worker.
Rates-Reservations
Once a referral form has been filled out you will receive a call regarding your booking confirmation and how to pay for your room. Cost for accommodation may be covered by third party billing (insurance, government agency). Confirm with your providers if you have coverage.
Take a Virtual Tour!