Western Manitoba Cancer Centre (WMCC)
300 McTavish Avenue East, Brandon, MB | 204-578-2222

WMCC is a one story building located East of Brandon Regional Health Center, on the corner of Frederick Street and McTavish Avenue East.

The WMCC, located in Brandon, MB, opened its doors in July 2011 as a joint venture with Cancer Care Manitoba and Prairie Mountain Health. WMCC is the only Cancer treatment center located outside of Winnipeg that provides radiation therapy treatments and chemotherapy services, and houses the only above ground Radiation treatment unit in the province. Most cases can be treated at WMCC, but there may be some, which require more specialized treatment at CancerCare Manitoba in Winnipeg.

Additional Health Care provider services available at WMCC include Radiation Oncologists, Family Physicians in Oncology (FPO), Dietitian, Social Work, Pharmacist and Nurse Navigator.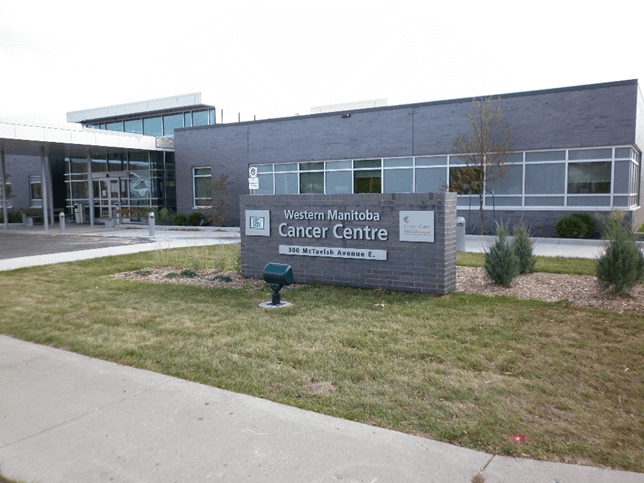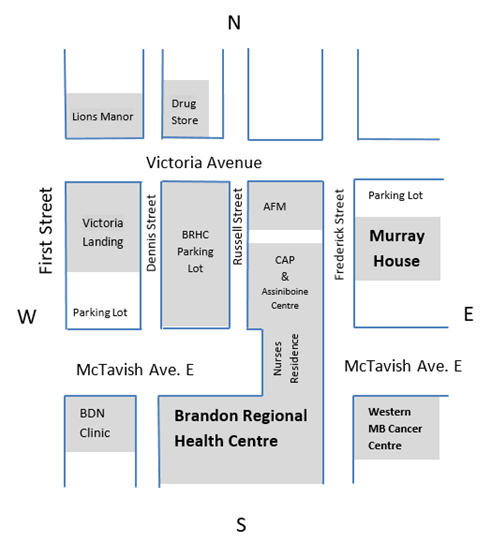 Clinical Trials
Clinical trials (research studies) assist in answering scientific questions regarding ways to prevent, treat, and/or manage diseases including cancer. Once a clinical trial has proven to be effective in the lab and on animals the clinical trial moves on to volunteer participants to evaluate whether or not the promising treatment is safe and effective in humans.
The conduct of clinical trials leads to new standard of care treatments for all diseases including cancer. Standard of care treatments currently in place are there because research has proven that they are the best known treatments at this time.
Here at the WMCC we are able to offer patients a limited number of clinical trials. Additional trial participation options exist within Manitoba and Canada and a complete listing of these trials can be found at: http://www.canadiancancertrials.ca/
For more information regarding trials being conducted at WMCC or for trials being conducted in Manitoba please contact:
Clinical Research Nurse, Western Manitoba Cancer Center – 204-578-2108 or 204-245-1111
Contact Numbers
Cancer Care Manitoba (CCMB)
Urgent Cancer Care: 204-787-8900
Hours: 8:00 a.m. to 5:00 p.m. After hours call paging and request on-call services HSC 204-787-2071
Western Manitoba Cancer Centre (WMCC)
Reception: 204-578-2222
Social Worker: 204-578-2206 (Brandon and South) | 204-638-2189 (Dauphin and North)
Dietitian: 204-578-2234
Pharmacist: 204-578-2235
Patient Navigation: 1-855-346-3710
Spiritual Care: Page through Switchboard at 204-578-4000
Medical Staff: Family Physicians trained in Oncology (FPO) at WMCC oversee chemotherapy treatment plans made by your Medical Oncologist in Winnipeg. Radiation Oncologists at WMCC are specialists who make and oversee radiation treatment plans.
Your Family Physician or Nurse Practitioner should continue to manage any other health related needs.
Hours of Operation
Monday – Friday (excluding stat holidays): 8:00 a.m. to 4:00 p.m.
Parking
There is inexpensive, long stay metered parking located on the East side of WMCC (/6 hours).
Supports & Resources
For information on support groups, resources or upcoming events, call Social Worker at 204-578-2206 or 204-638-2189.
---
For any comments/concerns phone: