Board of Governance
Prairie Mountain Health operates under the direction of a Board of Directors. This Board is appointed by, and accountable to the Minister of Health, Seniors and Active Living. Responsibility of the Board includes the mandate, resources and performance of the health authority. As such, members must represent the region as a whole, not any particular community or interests.
The Board's role is to ensure the organization's accountability by monitoring and evaluating its performance and by interacting and communicating with the public, stakeholders and partners.
Board members represent a broad cross-section of geographical areas, interests, experience and expertise. It is expected that members also share a strong sense of commitment to achieving the provincial vision of healthy Manitobans through an appropriate balance of prevention and care.
The Prairie Mountain Health Board of Directors must ensure that the organization complies with applicable legislation, regulations, provincial policies and Ministerial directives.
Supporting the work of the Board of Directors are 4 Standing Committees of the Board:
The Finance / Audit Committee advises and makes recommendations to the Board respecting:

the annual budget for capital and operating revenues and expenditures for the ensuing fiscal year;
review of management's plans, processes and systems necessary to obtain reasonable assurance that financial risk is being effectively managed and controlled
the audit plan and results of the external audit,
the development of Board policies for the management of funds in accordance with relevant legislation and financial reporting and controls, investment, banking, insurance, donations, bequests, endowments, tendering and purchasing

The Human Resources Committee advises and makes recommendations to the Board respecting:

Human Resource priorities within PMH with respect to recruitment and retention policies designed to make the work force of PMH more reflective of the population of the Province of Manitoba with special attention to Indigenous peoples and to meet the needs of the francophone population of Manitoba.
Engaging with other institutions and organizations in PMH and the Province of Manitoba regarding recruitment to assist in development and implementing joint programs to recruit and retain health care professionals and health care workers in PMH.
Advocacy & Support to recruitment and retention strategies for Prairie Mountain Health
Liaising with communities trying to foster collaborative relationships and keeping them engaged in recruitment and retention.

The Quality/Patient Safety Committee advises and makes recommendations to the Board respecting:

Standards and practices to improve quality, patient safety and innovation in health care
Structures and processes to monitor and review performance related to quality, patient safety, community input and feedback and compliance with accreditation standards;
Approving and monitoring key system-level performance measures/indicators of quality and patient safety
Reviewing critical incident reports and safety learning summaries; and monitoring actions taken to address recommendations for improvement in an effort to build a culture of safety and learning.
Learning through listening to patient stories to better inform the work of the committee.

The Regional Ethics Committee advises and makes recommendations to the Board respecting:

Fostering an ethical climate within PMH and promote the integration of ethical practice
Meet our Board of Directors
Lon Cullen – Board Chair
A long- time resident of Brandon and a cottager in Clear Lake, Lon is currently the CEO of the YMCA of Brandon, a position he has held for the past 15 years.
Prior to assuming leadership at the Y, he has spent 20 years with the Brandon School Division, the majority of that time as a school administrator.
In addition to his Prairie Mountain Health role, he currently serves on several community and Provincial boards and committees with ACC Early Childhood PAC, Compass Credit Union, Brandon Healthy Families and the Food For Thought Breakfast program.
As a graduate of Brandon University, he has degrees in Science, Education and Administration.
---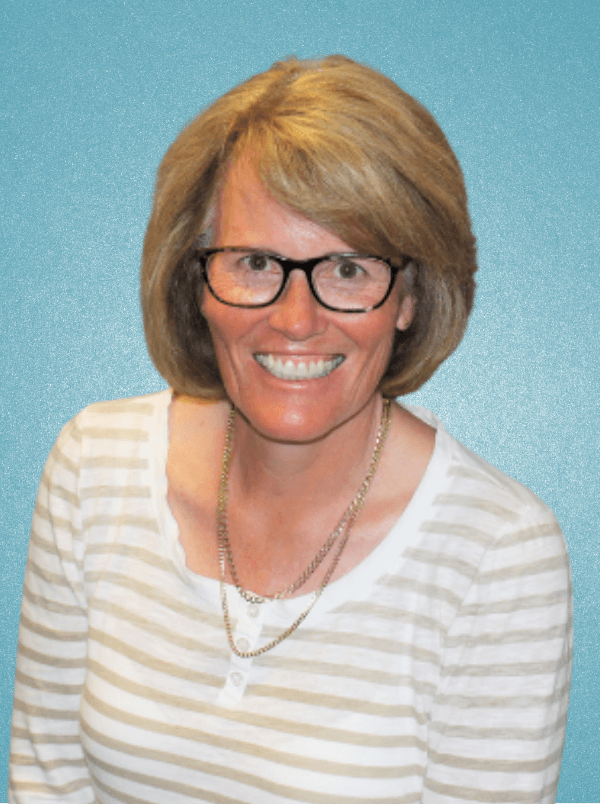 Donna Davidson – Vice Chair
Donna Davidson resides on a small acreage outside the community of Ochre River, where her and her husband raised two children, who are now young adults.
Donna Davidson has recently retired from her Superintendent/CEO position with Mountain View School Division. She has spent over thirty-seven years in education and has taught at the early, middle, and secondary level. She has also served in the capacity of principal, Coordinator of Programs and Planning, Assistant Superintendent and Superintendent/CEO. She has over fourteen years of experience in senior level leadership. Along with her degrees in Physical Education and Education, she has a Master of Education Degree in Educational Administration.
Donna has been involved in community and professional organizations for many years. She recently participated on the Parkland Judicial Nominating Committee. She served as President of Manitoba Association of School Superintendents. She is a member of the Manitoba Summer Games Committee. She was a member of the PRHA Advisory Council, Ochre River Community Foundation, and College of Physiotherapists of Manitoba Complaints Committee.
In her free time, Donna enjoys spending time with family, participating in sporting activities, cooking and camping.
---
Brad Collett – Finance Chair
Brad Collett retired from his position at the City of Dauphin where he served as Chief Administrative Officer/City Manager from January 2002-October 2019. He then established BC Advisory Group, which continues to offer management, human resource, educational training and disability consulting to governments, departments and businesses in Manitoba.
In 1996, Brad joined Dauphin accounting firm Archambault Yury Musey, which eventually merged with Meyer Norris Penny (now MNP LLP).
Brad graduated with a Bachelor of Accounting and Master of Accountancy Degree from the University of Manitoba in 1992-1993, and received his Chartered Accountant designation in 1996.
Brad has been fortunate to volunteer and serve many organizations including; Dauphin & District Chamber of Commerce, Dauphin Economic Development, Dauphin's Countryfest, Clear Lake Cabin Association, Dauphin Skating Club, Dauphin Regional Airport Authority, Wasagaming Tenants' Association and the Municipal Employees Benefits Program.
Brad and his wife Joelle Robinson reside in Clear Lake.
---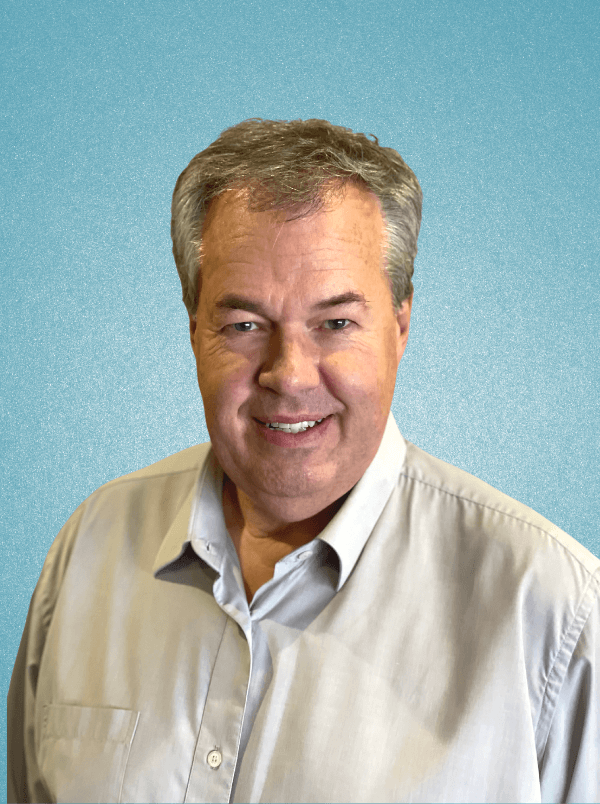 Shep Kaastra
Shep presently resides with his family on a small acreage near Wawanesa, which he has called home for many years. Education has always played an important role in our family, and at this time, he has two adult children, who are presently pursuing post- secondary opportunities. Shep went to school and grew up on a cattle farm near Rossburn, and later studied at the University of Manitoba. After graduation, Shep considers himself fortunate that his career and family life has been based in rural Manitoba.
Shep's career started in agriculture in a variety of financial roles which were often based in small Manitoba communities. He has held number of positions from agricultural loans officer to director of operations, when in 2006 he completed a career transition by completing the CMA accounting designation and gaining further accounting experience by completing internal audit work for Maple Leaf Foods. He switched industries and became the Chief Financial Officer for Westman Communications Group in Brandon, a position in the broadband and technology field, which he held for twelve years. His most recent and current experience is based as a business instructor at Assiniboine Community College, realizing a passion for education for both his students and his own ongoing personal development.
He is currently a member in good standing as a CPA with the Chartered Professional Accountants of Manitoba. Shep received his Master of Business Administration (MBA), majoring in Finance, at the University of Manitoba, and holds a Bachelor of Science degree in Agriculture (Economics). He was fortunate to update his education experience by the recently completed Schulich Mini-MBA (Essentials of Management) program from the Schulich School of Business, Executive Learning Centre.
He brings strong fiscal management skills to the Board table including a wealth of experience in completing annual operating and capital budgets, financial reporting, forecasting and evaluation of key performance indicators.
---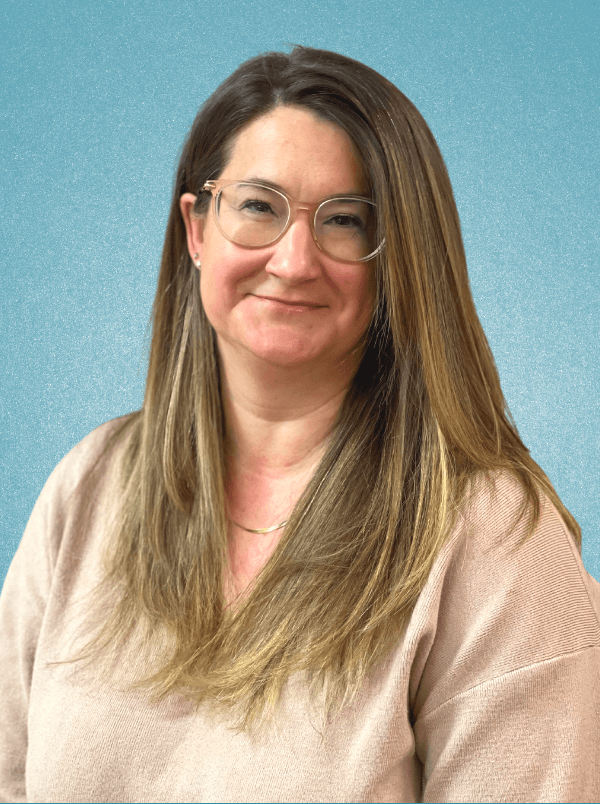 Jana Knight
Jana lives in Roblin, MB and has been an active part of her community for many years. She has volunteered and supported many local organizations. Currently, she is the treasurer for the Roblin Snowmobile Association and has served on the board of the Roblin Angels Girls Softball League, Roblin Ladies Curling Club, as well as the Roblin Skating Club. Her focus has always been to keep young people in her community active and engaged.
Jana was raised in Roblin and went on to graduate from both Georgian College and Northwood University. She received an honors degree in Business Management / Automotive Marketing.
Jana and her husband are the fourth-generation business owners in Roblin, MB. They have two children and a very handsome dog named Archie. They love to spend time together as a family and enjoy many outdoor sports.
---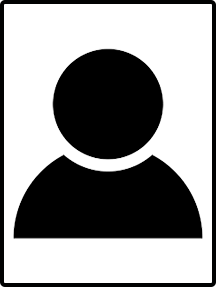 Carla McLean
---
David Moriaux
David currently resides in Swan River and was born and raised in Ste. Rose Du Lac. He has been a paramedic for 32 years and is a relief paramedic with Indigenous Services Canada in remote/isolated northern Manitoba nursing stations. David is also on town council for the Town of Swan River and owner of an upstart regional air service to be based in Swan River. He volunteers his time at many school activities various other events. He is a member of the Swan Valley Medical Professional recruitment committee and participates on various Emergency Response Services and Emergency Preparedness Planning committees.
David has a son named Emmett who has autism, making his dad proud with his unique abilities and energy.
Personal interests include politics, community involvement and advancement. He also enjoys time at the lake with friends, fishing, aviation and working in his yard and other various do-it-yourself projects. He has a love of the North, especially his time in the Yukon and will never turn down a Northern trip.
---
Jody Parsonage
Jody resides on a farm near Baldur. She is retired from her employment as Secretary Treasurer of Prairie Spirit School Division. She has two daughters, two sons and eight grandchildren. Volunteer activities include breast canser fundraising, treasurer of Waves of Hope Dragon Boat Team, and board member of Assiniboine Community College. Her personal interests include dragon boating, dancing, yoga and reading.
---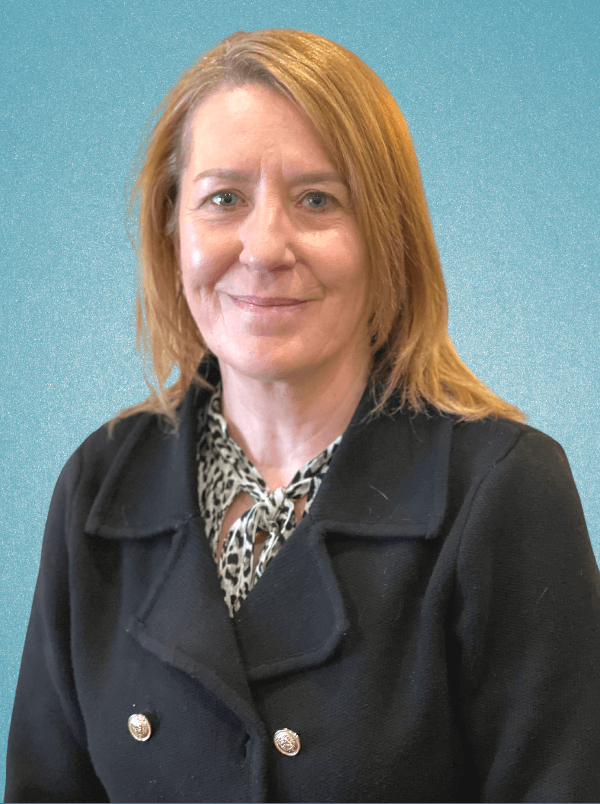 Lori Rodych
Lori resides in Minnedosa and is the Finance Lead, Western Operations for Maple Leaf Foods. Her personal interests involve anything that takes her into nature; cross-country skiing, snowshoeing, hiking, biking, walking and is also a curling enthusiast (watching and playing).
Volunteer Activities include:
Keystone Center – Board Director and Finance Chair – until Jan 2022;
CPA Financial Literacy Volunteer – CPA Manitoba ongoing;
CPA Manitoba – Student Mentor ongoing;
CPA Manitoba – Practical Experience Advisor ongoing;
---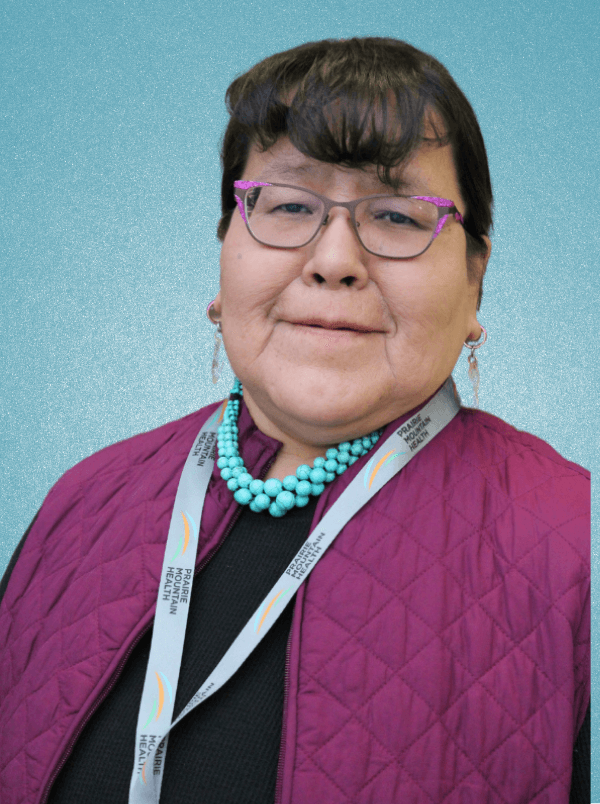 Wanda Sandy
Wanda resides in Canupawakpa Dakota Nation where she is originally from. She is currently employed as the Health Director for CDN – Health Services where she has worked since November 2005. Wanda currently holds the volunteer position of Illegal Drug Coordinator for Canupawakpa.
Wanda has a passion for learning and has attained her education from numerous academic locations. She received her Bachelor of Arts with a Major in Native Studies and a Minor in Psychology from Brandon University. While attending Thunder Bay Confederation College she received her Law & Security Administration Diploma. She also received her Community Social Development Certificate from Assiniboine Community College. She continues to further her education, and recently received Certification from First Nations Health Manager Association of Ottawa.
Wanda lived in Vancouver, BC for 10 years and worked for a Provincial Aboriginal Women's Organization. She started as a Volunteer, worked as a Loss Prevention Officer, then became the Assistant to the Executive Director, was appointed by the Board to Acting Executive Director then became Executive Director. Previous work experience includes working casually for CDN Education as a Dakota Language Instructor/ Teacher's Aide. She was also worked casually as an Aboriginal Liaison Coordinator for Burnaby Correctional Centre for Women.
Past volunteer work includes being a Board Member for Burnaby Correctional Centre for Women, Committee member for Female Offender Advisory Committee and First Nations Breast Cancer Society of BC. Currently she is the Chair for the Aboriginal Liaison Committee (comprised of 7 Health Directors of former ARHA).
Wanda believes in giving back to her community and has volunteered as a committee member for education, housing, pow wows and community fundraisers.
In Wanda's free time she enjoys time with family – especially her grandchildren, making star quilts, powwows and dancing (traditional women's category). Her spirituality, her Dakota language and traditions are all important parts of her life.
Wanda is enjoying her work with the PMH Board – one of her focuses in on partnership and collaborative approaches in addressing gaps in health care, with First Nations, Health Canada and Manitoba Health.
---
Wade Schott
Wade Schott has had a keen interest in helping his community grow and prosper for a number of years. While working as the manager of McMunn and Yates Building Supplies in Roblin from 1983-2008, he also held various volunteer positions within the community and surrounding area including; Board member (1989-98) and president (1992-94) of the Western Retail Lumbermen's Association and Trustee of Sacred Heart Catholic Church (2003-2016). After his retirement, he held the position of President for the Royal Canadian Legion Branch 24 in Roblin from 2008-2012. Currently, he acts as Treasurer for the Knights of Columbus 3rd degree Roblin council and is a member of the Knights of Columbus 4th degree Dauphin council.
Wade served as a Councillor for the Town of Roblin from 2010-2014, then as Mayor for the municipality until 2018.
Wade is now retired, but still works part time at a local lumber yard. He lives in Roblin with his wife Carol. They have three grown children. In his spare time he enjoys hunting, fishing, camping and gardening.
---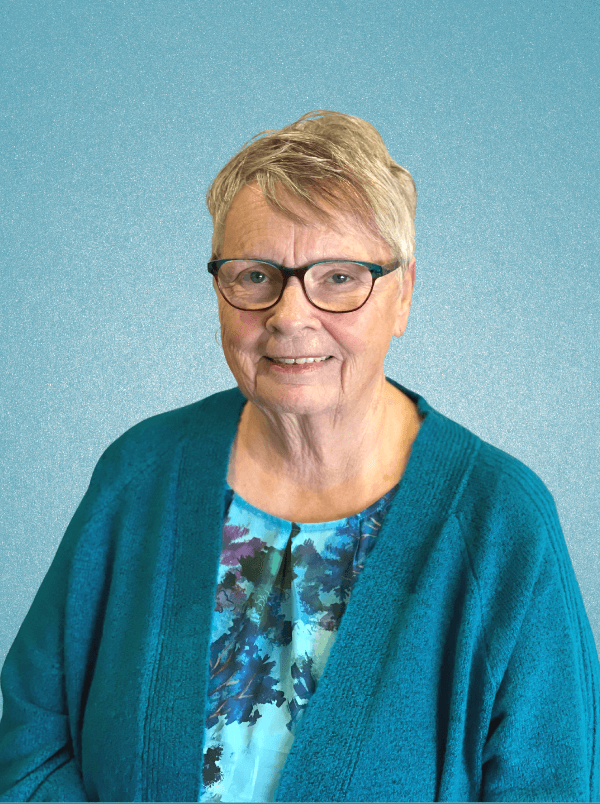 Judy Swanson
Judy resides in Boissevain and is retired from Canada Post. She is married with four sons who all have families of their own. She has volunteered her time on several boards, was a municipal Councillor in both Saskatchewan and Boissevain and is currently the Mayor of the Municipality of Boissevain/Morton.
Judy's personal interests include spending time with family and summers at the lake.