Brandon Regional Health Centre Foundation Annual December Campaigns
"Under the Tree of Lights"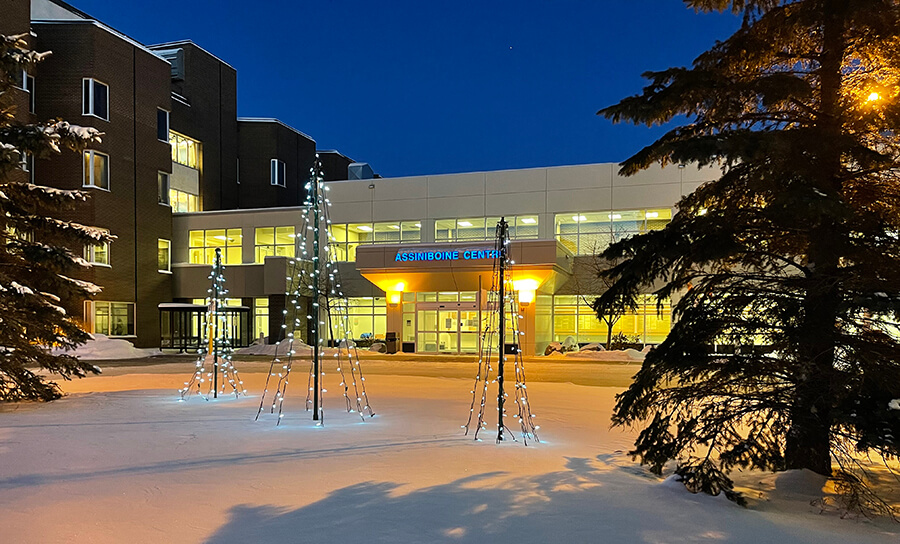 Christmas is fast approaching, and with it comes all the joy and happiness of the season. It is also a time of reflection and memories of loved ones. You can memorialize or honour someone special this holiday season! For a minimum $15 donation (tax receipt issued), the BRHC Foundation will:
Hang a personalized tag in memory or honour of a loved one on the "Tree of Lights" in the BRHC atrium.
Turn on the lights on the evergreens that are located in the traffic circle at the Brandon Regional Health Centre
You can choose one of the gifts, "Under the Tree of Lights," where you would like to see your donation directed:
Gift #1 – Stellar BiPap ($9,100) – used by Respiratory Therapy for the inpatient units
Gift #2 – Two Pressure Mattresses ($15,977) for the BRHC Facility
The BRHC Foundation presents the "Gift of Flight" compliments of WestJet!
You can win a round trip flight to any regularly scheduled WestJet destination for two (2) people! (No cash value, fees, taxes, surcharges not included, blackout dates and restrictions apply). The draw will be held on Friday, December 15th, at 2:00 p.m. in the Brandon Regional Health Centre Atrium.
Tickets (1 for $10 or 3 for $20) are available in the Foundation Office at 204- 578-4227 or by emailing [email protected]
Proceeds from the draw will be directed toward the Brandon Regional Health Centre's Pediatric/Neonatal Intensive Care Units.
For more information on the BRHC Foundation and how you can support the Brandon Regional Health Centre, visit https://www.brhcfoundation.ca/