PMH welcomes new Filipino health-care workers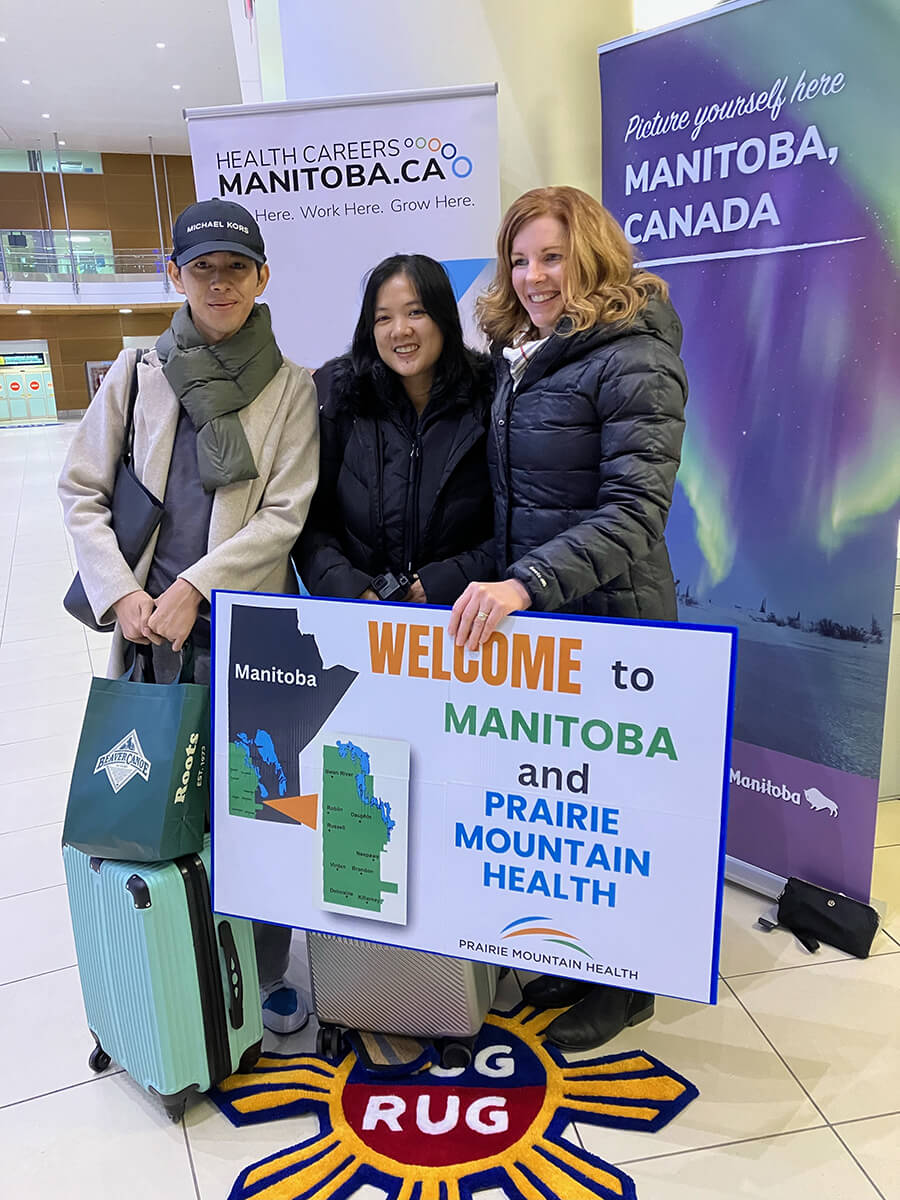 Prairie Mountain Health (PMH) warmly welcomed two new Filipino health-care workers recruited earlier this year as part of Manitoba's Philippines Recruitment Initiative. Shayne Salonga and Vicente Ganzon arrived at Winnipeg Richardson International Airport on October 31, tired but excited for the next steps in their journey.
Salonga, a registered nurse (RN), will head to Russell to work at the Russell Health Centre. Ganzon, a health care aide (HCA), will relocate to Swan River to work in long-term care.
"Our government is working to build up health care teams, to improve patient care and achieve better work-life balance for front-line staff as part of our commitment to improve health care for all Manitobans," stated Uzoma Asagwara, Minister of Health, Seniors and Long Term Care.
"Recruitment and retention are essential and we're taking steps to make our health system a supportive and attractive place for skilled professionals to work. We're pleased to welcome new nurses and health care aides from the Philippines and know they will quickly feel at home here."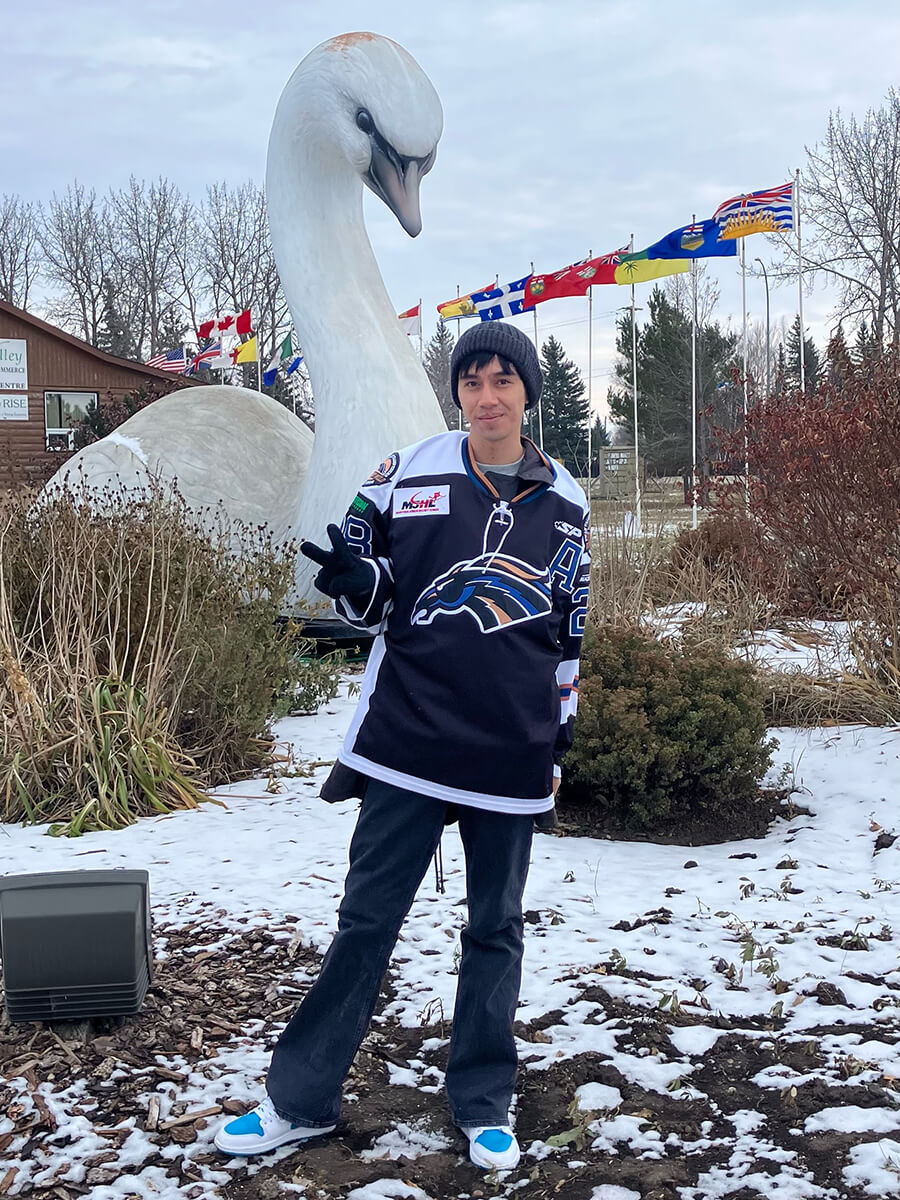 PMH expects to repeat the warm welcome offered to Ganzon and Salonga many times in the coming year as more skilled health-care workers and their families arrive from the Philippines destined for work in PMH communities that include Brandon, Dauphin, Ste. Rose, Hamiota, Hartney, Minnedosa, Neepawa, Russell, Swan River and Virden.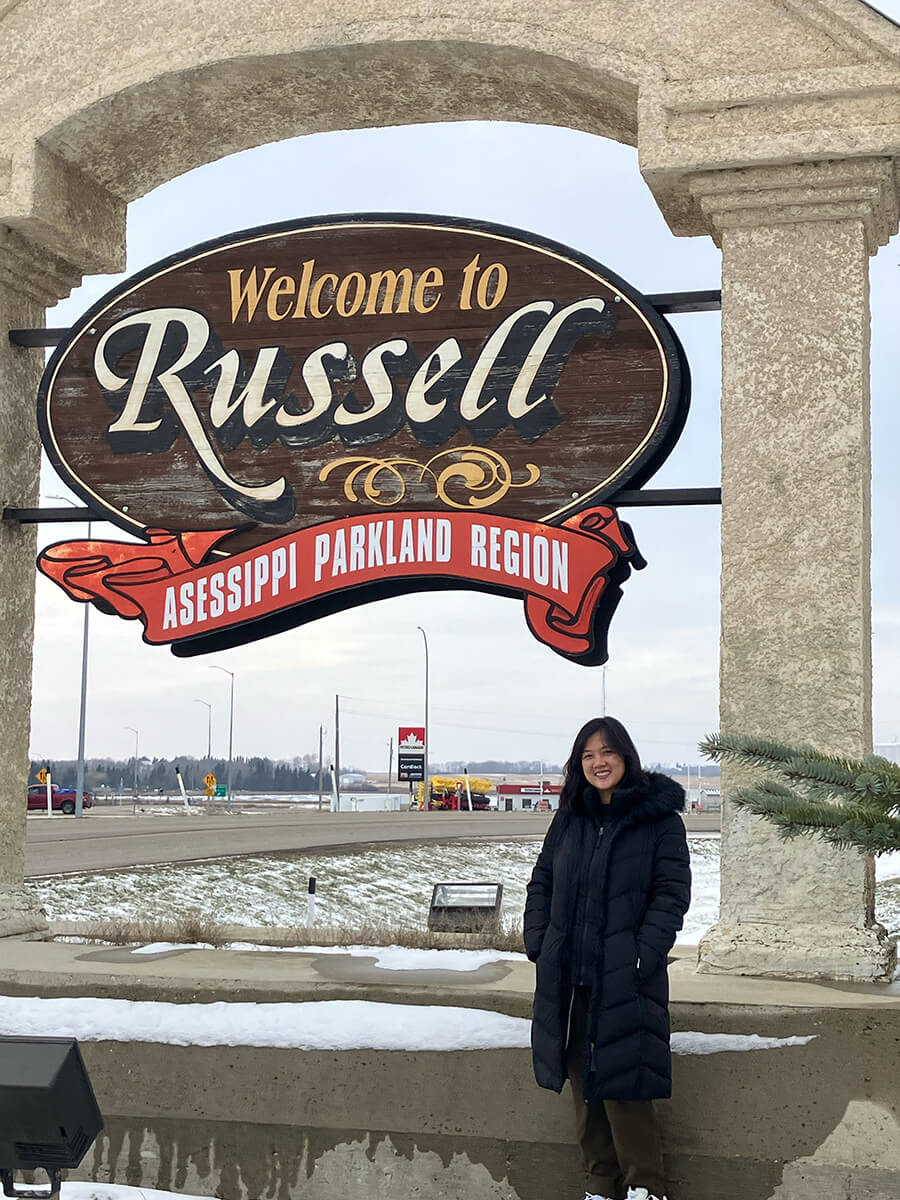 "We're very pleased to welcome Shayne and Vicente to Canada, Manitoba and our health care region!" stated Brian Schoonbaert, CEO of Prairie Mountain Health."
"As they begin new chapters in their lives, it must be exciting in one sense and filled with some uncertainty in the next. We will work with our dedicated staff, health partners and stakeholders to ensure their transition and mentorship and the transition of other anticipated arrivals goes as smoothly as possible".
"PMH is pleased to be part of efforts to recruit new health-care workers to Manitoba. Special thanks to Larissa Kominko, Recruitment Manager and Treena Slate, Regional Lead Acute Care and Chief Nursing Officer for their ongoing work to ensure these new members of our care teams are welcomed and oriented to our health system."