Nurse Practitioners recruited to PMH Region
Primary health-care providers to begin taking appointments in early June
Prairie Mountain Health (PMH) is pleased to announce that three new Nurse Practitioners (NPs/Grad NPs) will soon begin seeing patients and clients within the communities of Carberry, Swan River and Virden. PMH CEO Brian Schoonbaert says recruitment and retention of health-care professionals remains a top priority for the health region and the Province, and growing the NP program within the region continues to see positive results.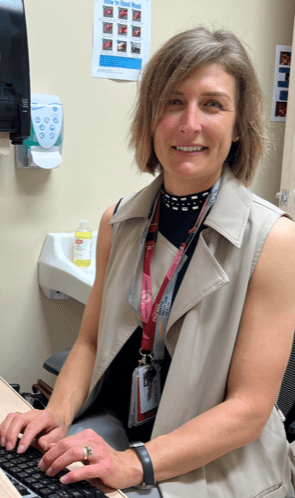 "Along with our health partners and stakeholders, which include our communities, we continue to look for ways to support, recruit and retain healthcare staff within PMH. By having NPs provide services from base locations across our region, we can maintain the provision of primary care closer to home," Schoonbaert said.
Upon receiving their full designation, Nurse Practitioners work independently and can provide many services, including:
Completing assessments and physical exams, including pap tests and pre-natal exams;
Diagnosing and managing common issues and chronic conditions;
Prescribing medications and therapies;
Ordering diagnostic tests like blood work, x-rays, ultrasounds, CT scans and MRIs;
Performing minor procedures like suturing, biopsies, wart and mole removal; and
Referring to other health providers, including specialists.
During the first week of June, Nurse Practitioner Vicky Irwin will see clients at the Virden Medical Clinic and in Swan River, Grad NP Jenny Ives will see clients at the Swan Valley Primary Care Centre. In Carberry, Grad NP Robin Catton will begin seeing clients at the Carberry Medical Clinic, effective June 12. To make an appointment with the new NPs, contact the community clinic/site, or find out more information through the PMH website or social media.
As of June 2023, the region will have 26 NPs providing service within 27 PMH communities, nine of which are First Nation communities. NP services are provided at medical clinics, 7th Street Health Access Centre in Brandon, the Brandon Emergency Department, Souris acute care, First Nation Health offices, multiple long-term care sites, and the PMH Mobile Clinic (primary care bus).
Read More