A day in the life of a Respiratory Therapist
A day in the life of… Taylor. Taylor has an important, life-saving job, but their profession is one that most people would not be able to describe. They are a registered respiratory therapist (RRT). Here is a snapshot of how Taylor spends their day.
Their shift starts in the hospital report room at 7:30 AM – coffee in hand, they are prepared for the 12-hour shift ahead of them. With their ever-present stethoscope around their neck and a pen in their pocket, Taylor learns from their co-worker, who is finishing the night shift, about the patient requirements for the day – six ventilated patients in ICU need assessments; two patients with tracheostomy tubes need care; three patients on the ward are on heated high flow oxygen devices; a breathing test has been ordered for a patient; and arterial blood gas needs to be drawn before a patient is sent home on oxygen.
At 7:45 AM, just as the report is finished, a "Code Blue" is called in the emergency department. Taylor rushes to the ED. They proceed to intubate and ventilate the patient to keep her airway open. They help the team administer life-saving respirations during the resuscitation. After 40 minutes of constant efforts to resuscitate the patient, the team is unsuccessful. Her grieving family arrives and as Taylor holds back tears they say "thank you for trying to save her".
It's now 8:35 AM. Taylor heads off to begin assessments of their patients and attend interdisciplinary rounds with the team in ICU. As they are about to enter the ICU, their pager goes off. They are needed in the NICU for a premature infant. The baby is born at just 32 weeks but is moaning and grunting and showing signs of increased work of breathing. Taylor starts the baby on nasal CPAP to open up his tiny lungs. Although the baby is small, he is in good health and his lungs begin working well. Mom, Dad and Grandparents cry with joy at this tiny miracle.
Throughout the rest of Taylor's shift, they educate a patient with COPD (Chronic Obstructive Pulmonary Disease) about his inhaled medications and discusses smoking cessation options. They take an arterial blood gas and set up a woman for oxygen at home to improve her shortness of breath with activities of daily living. Taylor assesses and manages patients in the intensive care unit on mechanical ventilators. Taylor discusses a plan for the tracheostomy patients with the physician to downsize or decannulate as part of the weaning process. They educate patients and other health care professionals about oxygen delivery devices.
You may wonder what type of health care professional gets to work in a variety of settings like Taylor. Taylor is a registered respiratory therapist. Not every respiratory therapist has a shift like Taylor's. Among others, some work in the operating room as anesthesia assistants, others perform pulmonary function testing, research, work in home care or educate students. Respiratory therapists are important members of teams that provide care in hospitals, in clinics, in the community and in patients' homes. The cycle of life and death is one of the profound and amazing things that a respiratory therapist gets to impact in the course of a day's work. Whether it is in acute care, health prevention and promotion or diagnostic testing, the message is the same – respiratory therapists are dedicated to better breathing.
How does someone become a Respiratory Therapist?
Respiratory therapists graduate from three- or four-year programs (or equivalent) that include theory, lab and clinical components. In most jurisdictions, passing a credentialling exam and/or a license to practice is required following graduation. Learn more about the Respiratory Therapy (BRT) program offered at the University of Manitoba.
Data from the federal government and the Canadian Society of Respiratory Therapists indicate a strong need for RTs in the next few years! RTs can move from one province and work in another, but a provincial license to practice is required in most provinces.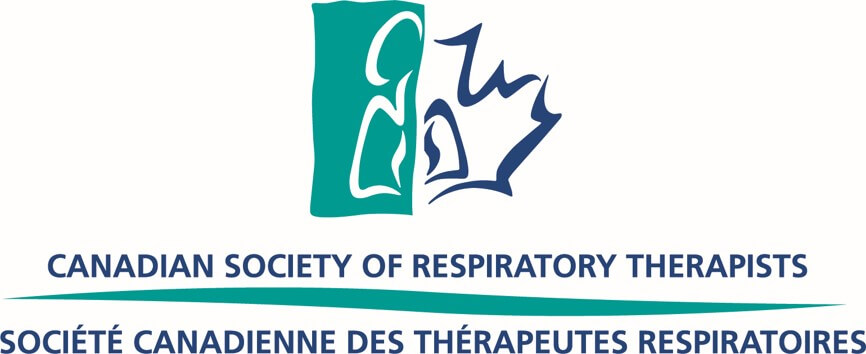 For more information, contact the Canadian Society of Respiratory Therapists:
www.csrt.com
1-800-267-3422
[email protected]
---
October 22-28, 2023 is Respiratory Therapist Week
See some of the Respiratory Therapists from around Prairie Mountain Health.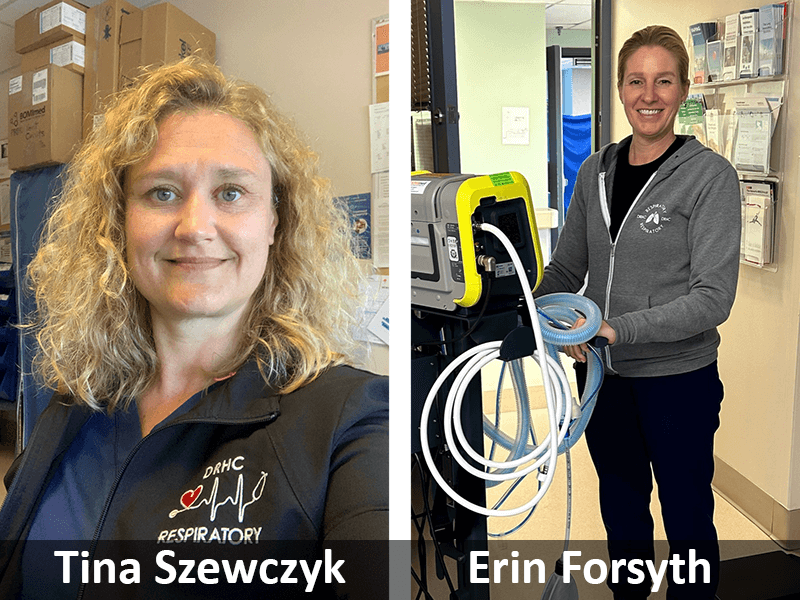 Hi, my name is Tina Szewczyk and my colleague is Erin Forsyth. We are the Registered Respiratory Therapists at the Dauphin Regional Health Centre. I have been an RRT for 27 years, and worked with PMH at the DRHC in acute care for 18 years. I was born and raised in McCreary. Erin Forsyth is standing with the ventilator. Erin has been an RRT since 2002. Previously working in the OR at Seven Oaks in Winnipeg, she relocated with her children and spouse, who also works at DRHC. She began here at DRHC in the Respiratory Clinic in Nov 2020, and has recently begun a permanent position at the DRHC in acute care. We are thrilled to have her join our Team at DRHC. Working to support the Respiratory Health of our friends, family and the north PMH communities at large brings great satisfaction to us both.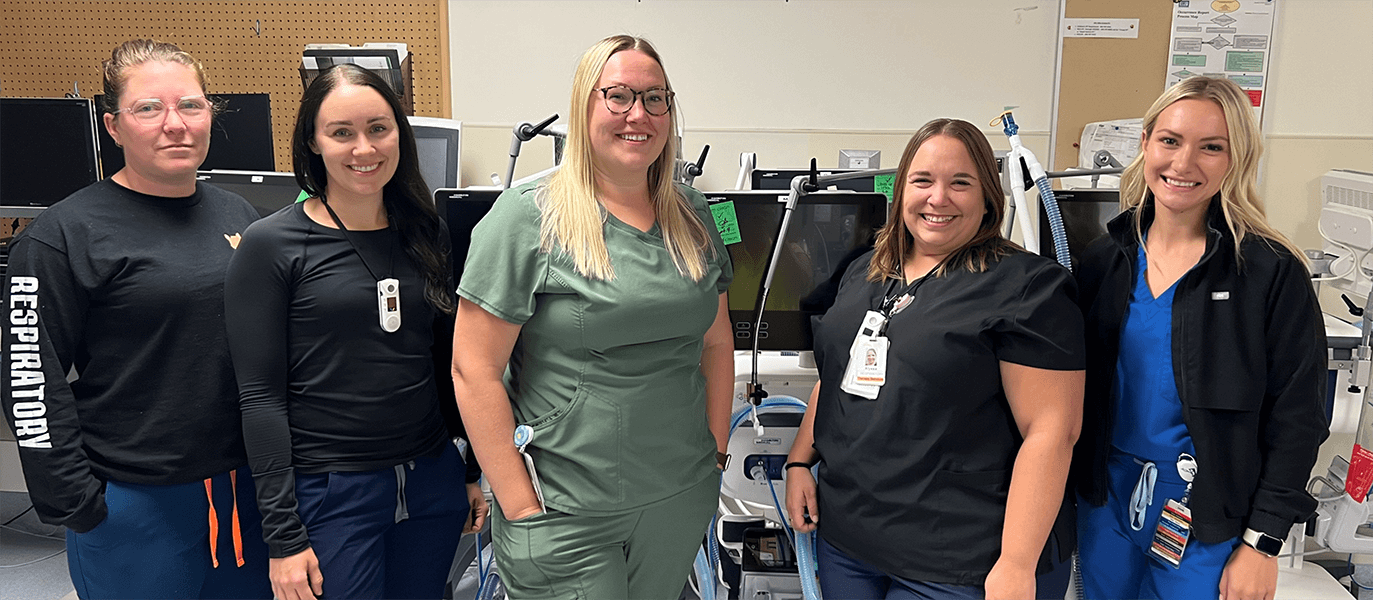 Happy RT Week from the Respiratory Therapists at Brandon Rregional Health Centre!
Pictured L-R: Teresa Chapin, Kelley Fingas, Jennifer Sambrook, Alyssa Elliott and Kortney Blosha
Missing from Photo: Stephanie Nicholls, Teagan Kinsley, Rachel Veitch, Makenzie Riess, Lana Minuk, and Leah Sumner