Making a difference for nearly 35 years: The Dauphin Hospital Foundation
The Dauphin Hospital Foundation has kept an eye on its past and is looking ahead to its future as the volunteer group embarks on 35 years of giving back to the community and area through the Dauphin Regional Health Centre (DRHC), Personal Care Home and Community Health Building. The Foundation was established in September 1988 when a dedicated group came together to ensure healthcare support and services could be maintained and enhanced whenever possible. Board Chair Greg Thompson says the Foundation, through generous contributions, donations and bequests of all kinds, continues to make a big difference.
"We've been able to contribute in such a variety of ways, and for such a long time now, it really is something to stand back and acknowledge in a very appreciative sense. We are trying to capture and recognize some of this history on our website. Plus, going forward, we hope to establish even better ways of providing information about the Foundation's work and make it easier for people to contribute", Thompson stated.
Foundation Public Relations Director Blaine Kraushaar says a vision and mission workshop is being planned for later this spring to take a good look at the Foundation's goals, objectives and opportunities for improvement.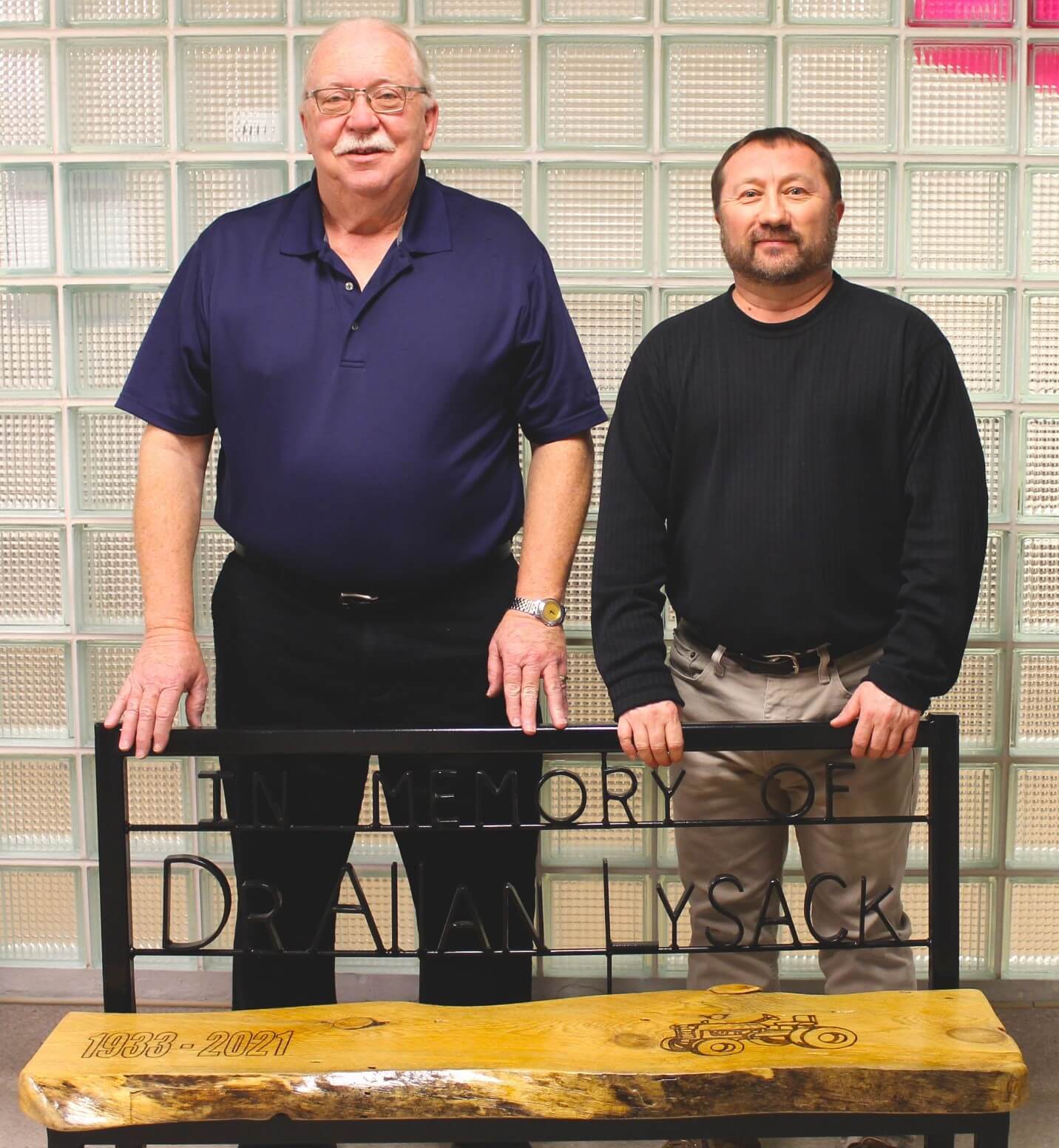 "We review policies, funds, financial information and equipment and staffing support requests at meetings throughout the year, including our annual meeting in November. But we are overdue for a good think-tank, planning-type session since, obviously, lots has changed since the Foundation was formed, and it will put us on solid footing as we look ahead to the future," Kraushaar added.
Thompson adds, some of the work is already underway with plans to further promote scholarships and specific funding availabilities through estate funds like the Delha Cort fund.
"The educational endowment fund was established in the 1990s in a bequest from long-time Dauphin resident Delha Cort. She was very supportive of finding ways to assist in staff education, and over the years, we have provided several levels of support for staff that have inquired and are eligible. We think there is room for even more opportunity there, and we all know how current recruitment and retention of health care professionals are front and centre."
Another estate fund —the Martha McDonald Fund— was established in the late 80s through the Canadian Cancer Society and recently came under the Foundation's umbrella. The endowment focuses on enhancements for Dauphin area cancer services and the DRHC chemotherapy unit.
The Foundation has also established a way to contribute online through Canada Helps, located on its website, and recently defined a process that allows donations of shares back to the Foundation.
"We've had a couple of recent donations of shares from individuals that we have processed through ScotiaMcLeod financial. We want to get the word out on opportunities like that and other estate and legacy information. These are all significant ways to leave lasting legacies through the Foundation as we look forward to the next 35 years!" Thompson said.
Although only a couple of estate funds and endowments were mentioned here, the Foundation sincerely thanks all who have contributed in the past. Anyone interested in making a contribution can talk to their lawyer or investment advisor or contact the Foundation directly, through the hospital, at 204-638-3010 or online at www.dghf.ca.
Representatives on the Foundation Board also include Malcolm Strang, Gail Hrehirchuk, Kim Safronetz, Laurie Vandendool, Ron Ryz, Lynn Smith, Dr. Trina Mathison and support staff, which include Curt Gullett, Michelle Jubenvill and Nicole Borgstrom.
Read More