Donations For PMH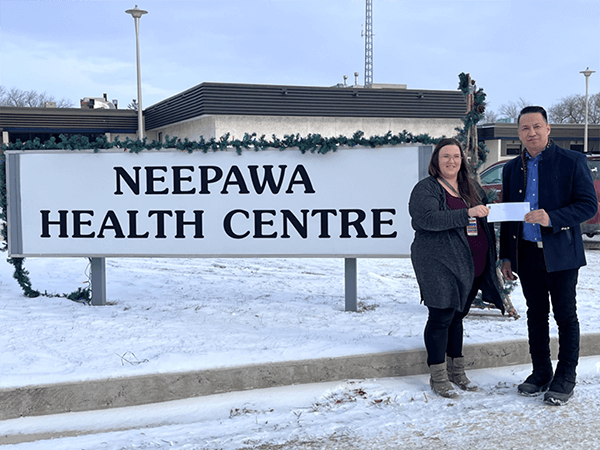 Elite Intellicare Staffing
Neepawa Health Centre and Prairie Mountain Health are grateful for the generous donation of $10,000 from Elite Intellicare Staffing. The donation was given in memory of Theresa Ilagan who founded the company. She was a dedicated nurse and through her work she enjoyed coming to the Neepawa Health Centre and other health care facilities throughout Prairie Mountain Health. Theresa's husband Andy said his wife was a woman of physical and inner beauty, with a heart filled with love and kindness for others. A woman who took great delight in helping people.
PMH along with the Neepawa Health Centre would once again like to thank Elite for the generous donation in her memory.
---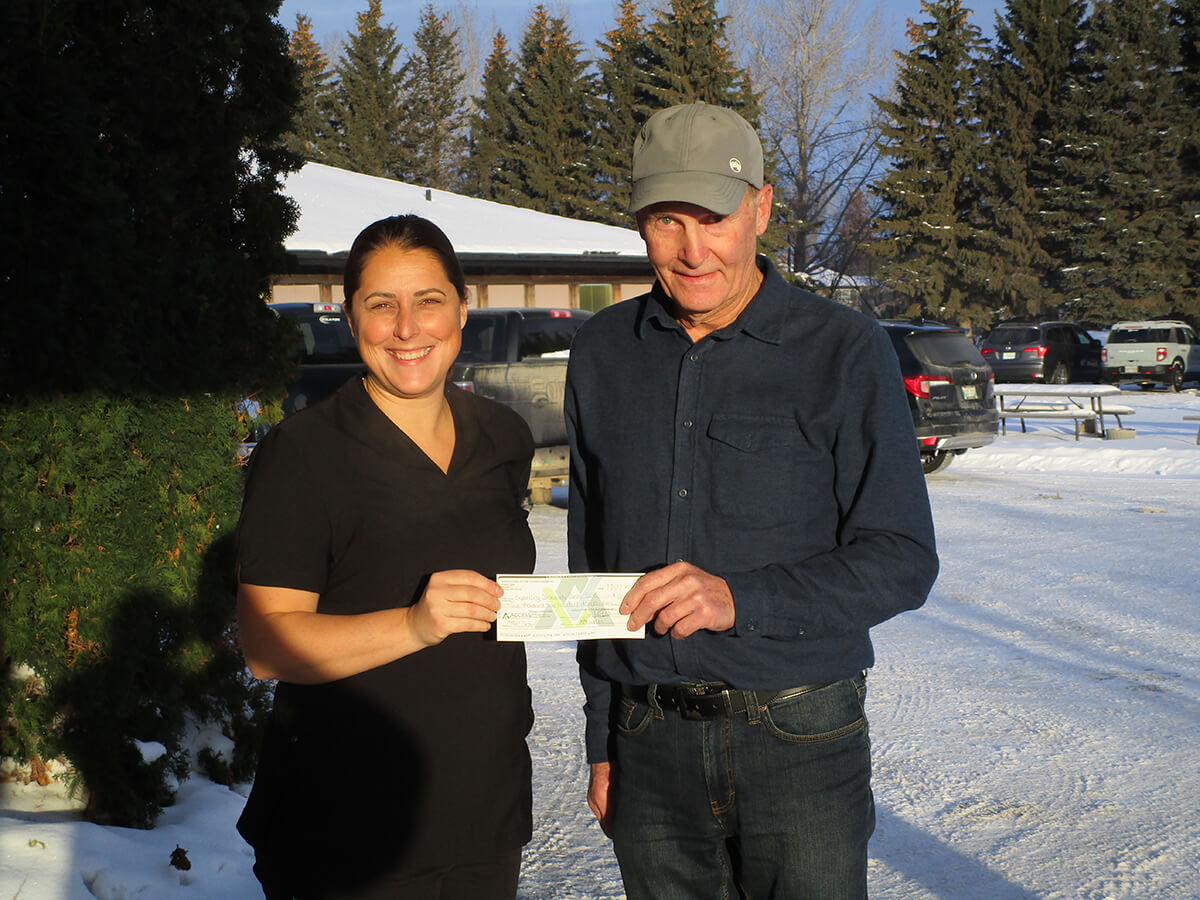 Russell Cancer Care Unit Donation
Fundraising efforts continue for the Cancer Care Unit expansion at Russell Health Centre. Local resident Greg Setter was a successful applicant for a community grant, totaling $2,500 through a program sponsored by Bayer Crop Science Canada.
The Canada's Farmers Grows Communities program, in association with Manitoba Agriculture in the Classroom, realizes the value of growing local communities. Accepting the cheque for the Expanding Community Cancer Program is Lisa Derkach, Russell Cancer Care Unit Nurse. Fundraising is continuing to pay for Unit furnishings and a new parking lot for the Centre. PMH sincerely thanks Mr. Setter and all who have contributed to the expansion project.