March 2023 Donations to PMH
Russell Palliative Care Committee donates for bed purchase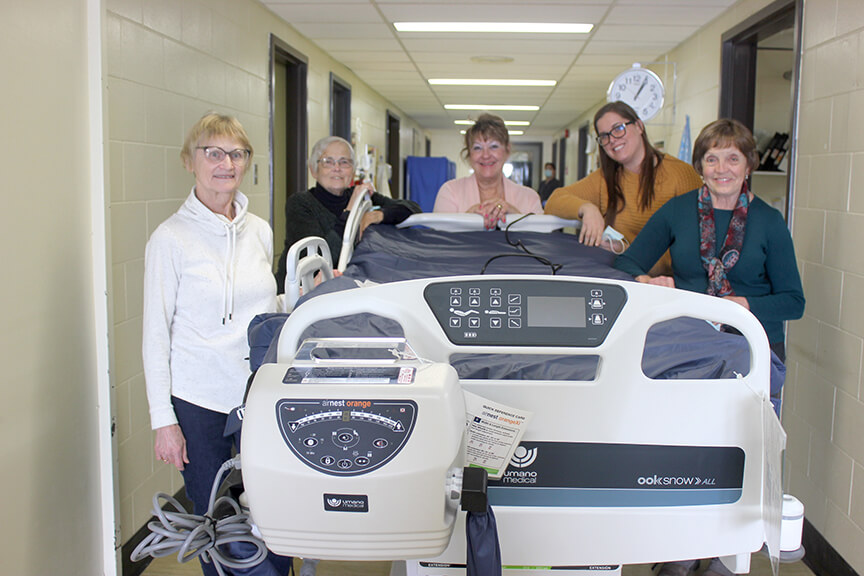 The Russell and Area Palliative Care Committee recently contributed towards the purchase of a special medical bed for the Russell Health Centre. The bed has an alternating pressure mattress, which was developed for the comfort of patients to help prevent bed-sores and skin break down. It's also longer than others to help accommodate taller people. It is through very generous contributions, donated through the Palliative Care program, that the Committee is able to assist with much-needed purchases like these.
The Russell and Area Palliative Care Committee and Prairie Mountain Health thanks everyone for their heartfelt contributions that continue to benefit the Russell Health Centre.
---
Hospital Foundation funds specialized equipment purchase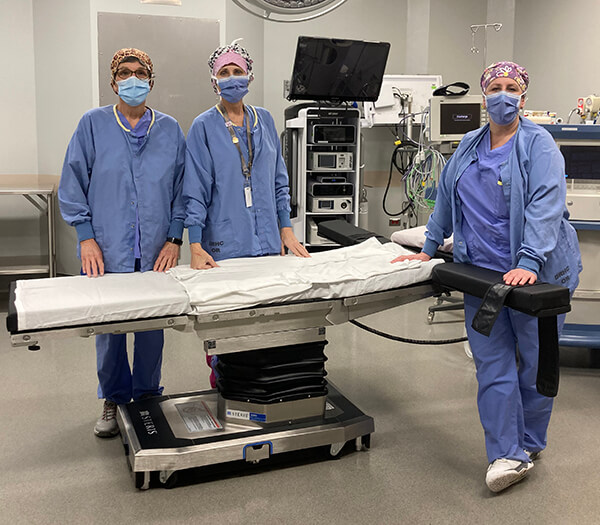 Operating Room patients at Dauphin Regional Health Centre will benefit from a recent contribution through the Dauphin Hospital Foundation.  The Foundation provided over $59,000 to purchase a specialized operating room table for the surgical suite. With the new equipment are, from left, Sheila Sarkonak, Dawn Willemse and Terry Bloomer.
The STERIS surgical table has some special features which allow it to be placed in multi-positions along with X-ray access and multi-function power controls.
Dauphin Regional Health Centre and Prairie Mountain Health thank the Dauphin Hospital Foundation for contributing towards the purchase of this beneficial improvement in patient care.
---
Twin Valley Coop donates $10,000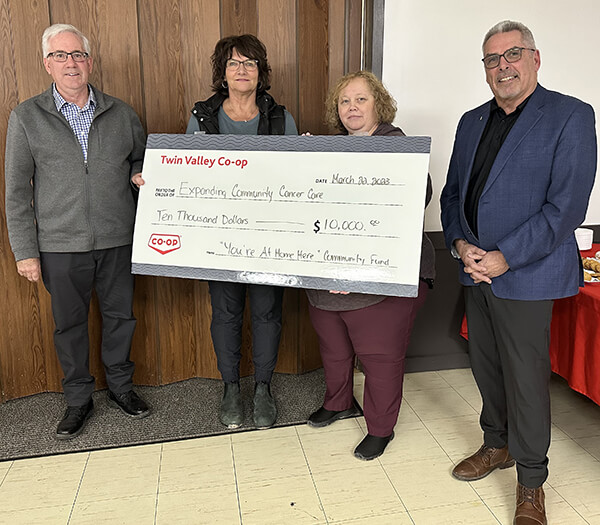 Twin Valley Co-op held their Annual General Meeting recently in Rossburn. The Expanding Community Cancer Care project (Russell) and the area support Committee was awarded a $10,000 donation through Twin Valley's "You're At Home Here" Community Fund Spring 2023 intake. Pictured are Twin Valley Co-op Board President: Mark Morton and General Manager: Dwayne Moncur, Expanding Community Cancer Care Committee: Andrea Glasman and Pam Demchynski. Prairie Mountain Health sincerely thanks the Twin Valley Co-op and all area residents and organizations for their contributions to the project. For more information about the "You're At Home Here" Community Fund please visit www.twinvalleyco-op.crs.
---
Fit Fights Cancer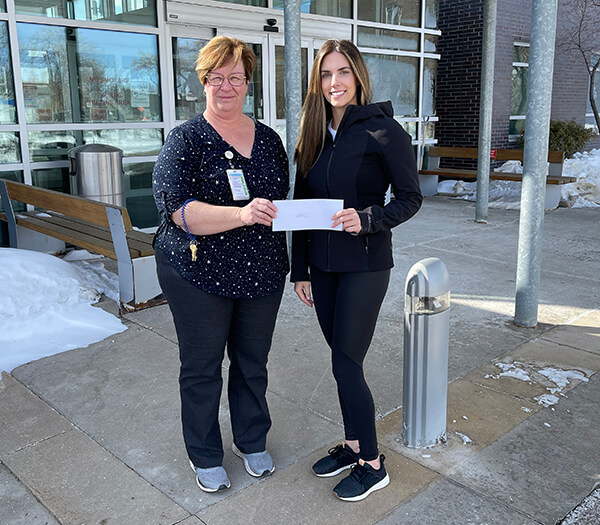 Cancer has affected many of us at Fit Performance Centre. With world cancer day held on February 4th we decided it would be a great opportunity to help raise awareness and support those fighting by selling "Fit Fights Cancer" tshirts for the month of February. Thanks to those who participated and donated, we raised $350 to be put towards patient support funds at the Western Manitoba Cancer Centre.