September 2023 Donations for PMH
6th Annual Memorial Ride raises funds for DRHC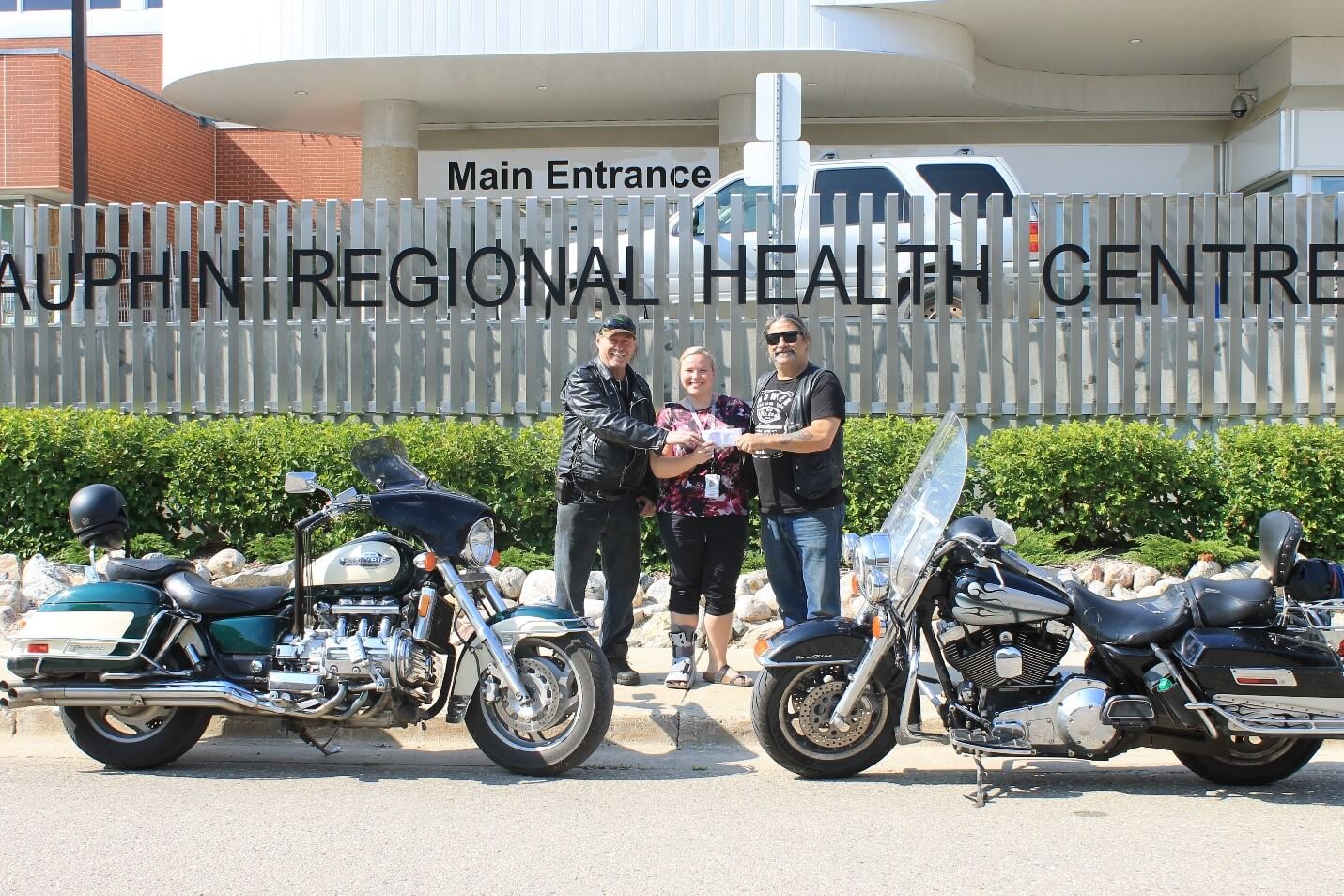 Nearly 50 motorcyclists took part in the 6th Annual Memorial Ride in late August 2023 and through their support, helped contribute towards identified needs at the Dauphin Regional Health Centre (DRHC). This year, the Memorial Ride, spearheaded by Tony's Auto Electric and JDS Laundromat in Dauphin, made its way through Parkland-area communities along Highway 5 and Mountain Road and reached its final destination in Erickson. The 300 kilometre return trip raised a total of $2,200 that was donated to the health centre, through the Dauphin Hospital Foundation.
The Memorial Ride is held in loving memory for those lost over the past year. It aims to bring people together in celebrating and recognizing the lives of those lost and doesn't matter if people rode a motorcycle or just purchased tickets. The goal was to enjoy the day, visit with people, share memories and contribute to a worthy cause!
Organizers were very pleased with the support of communities and individuals along the way. The Dauphin Hospital Foundation and Dauphin Regional Health Centre sincerely thank the organizers, participants and all who contributed to this worthy cause.