Nurse Practitioner hits the ground running in Souris area
Note: As part of national Nurse Practitioner Week, which takes place this year from November 13-19, PMH is pleased to introduce the newest recruit to the health region.
Hello, my name is Danielle Lewis MN RN (NP) and I am the Nurse Practitioner (NP) who recently accepted a position within Prairie Mountain Health (PMH) region at Souris Medical Associates, Souris Hospital, and Sioux Valley Health Centre.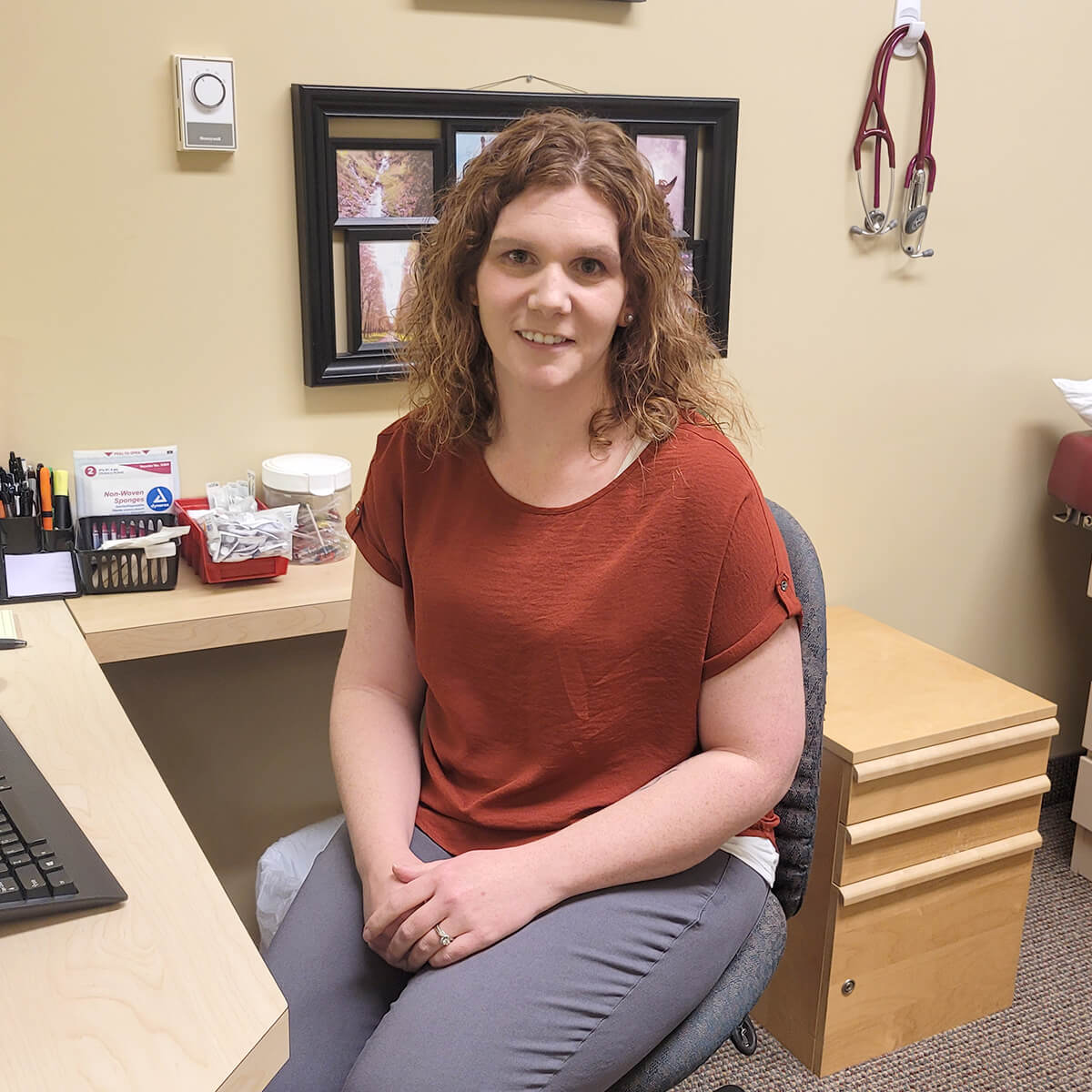 I grew up on a cattle farm close to Melita. I enjoyed living the farm life, playing hockey, baseball, badminton and acting in community musicals. Upon my high school graduation, I moved to Winnipeg to attend University.
While working on my nursing degree, I worked as a health care aide at St. Boniface hospital on a variety of floors and Jocelyn House providing palliative care in a home setting. After graduating with my Bachelor of Nursing from the University of Manitoba, I worked as a Registered Nurse in the Intermediate Care Nursery, Children's Acute Medicine, and Brandon Emergency Room.
I graduated from the University of Saskatchewan Master of Nursing Nurse Practitioner program in 2020 and began working at Swan Lake First Nation Health Centre. Afterwards, I joined Southern Health in the first solely NP lead model in Manitoba, which included primary care, in-patient care and enhance primary care/extended hours.
Excited to work closer to home, I came back to PMH in August of 2022. My primary site is Souris and includes clinical as well as hospital practice. I also work part-time at the Sioux Valley Health Centre. I provide care for a range of acute and chronic health concerns and conditions. In my practice, I do a lot of teaching and believe in empowering patients to understand their health and participate in their care.
In addition to being an NP, I am a wife and Mom of two boys ages 5 and 2. I continue to play hockey, baseball, enjoy camping and teach yoga. In both my practice and personal life, I believe that if you do not make time for health, you will be forced to make time for illness.
The health staff and community members have been very welcoming and supportive. I look forward to working with you all and growing my role for many years to come.
For more information on Nurse Practitioners within PMH, view the health region's website.