May 2023 Donations for PMH
Legion #24 Roblin donates to Crocus Court PCH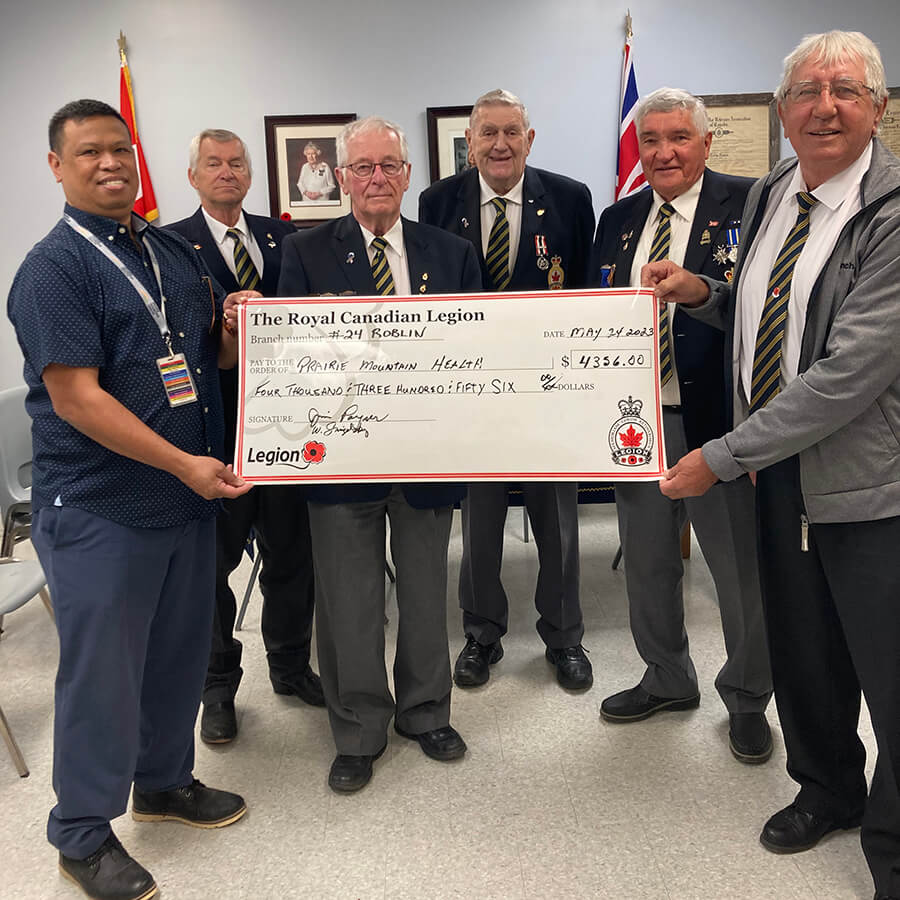 Every year the Royal Canadian Legion #24 (Roblin local) raises funds for the community. This year they donated $4,356 to Crocus Court PCH towards the purchase of an ABI Doppler machine set. This machine will help nursing staff in the assessment of residents that are suffering from venous insufficiency.
PMH thanks you for your generous donation.
---
Enns Brothers is pleased to donate a new ride-on toy tractor to the Brandon Regional Health Centre Pediatric Ward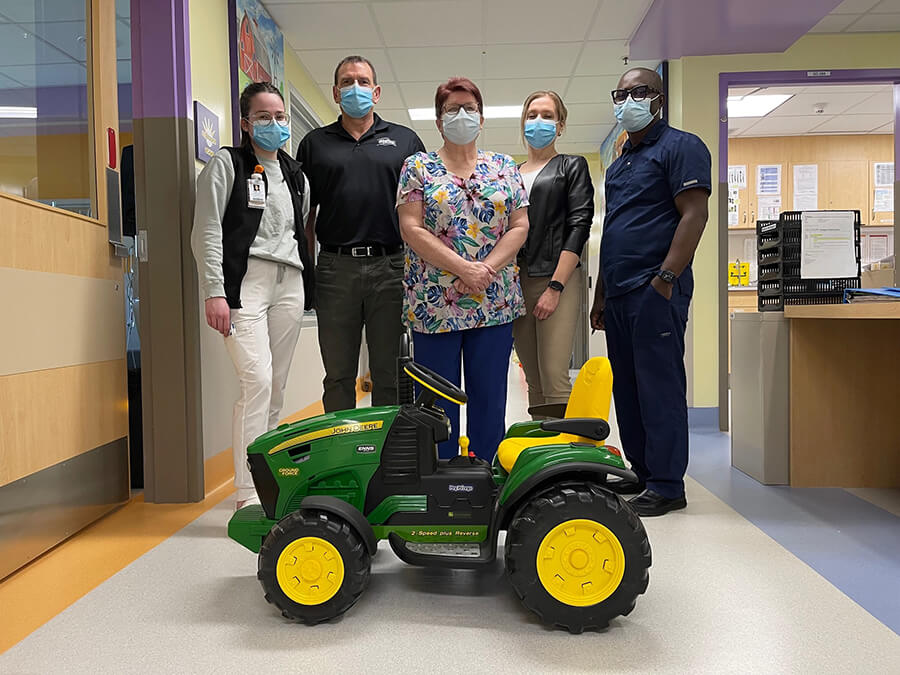 Gary Bohn, Enns Brothers Branch Manager, says, "We first donated a tractor to the Brandon Hospital in 2019, and it has been amazing to hear stories of how the tractor has positively impacted children who are patients on the unit. Our hope is that this new tractor continues to provide a bit of joy and comfort during an otherwise anxious time. We're very grateful for the opportunity to support children in our Brandon community and surrounding areas."
PMH is very grateful for this donation that will provide much joy to the children. Thank you.