Closer to Home with Rural Medicine Opportunities
"Dauphin will always be home," said Dr. Lauren Baker. "To provide care to a community that means so much to me is rewarding and also fulfilling. I absolutely love it here."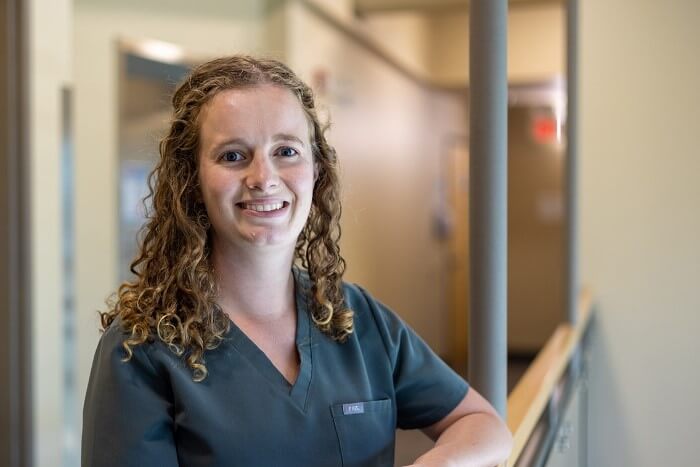 From a young age, Dr. Lauren Baker admired the doctors in her hometown of Dauphin and credits their compassion and kindness for inspiring her career in medicine. Today, as a first-year resident in the Parkland Family Medicine Residency Program working out of the Dauphin Regional Health Centre, Dr. Baker is experiencing this support and kindness firsthand, from doctors who are now her colleagues.
"It's such a strong teamwork environment here between all the health-care providers," said Dr. Baker. "Everyone helps each other out and each doctor brings a unique set of skills to the community. From obstetrics to geriatric care, it's an amazing opportunity to be able to learn alongside them."
Dr. Baker's first real experience in clinical medicine was through a program called Home for the Summer; an educational work placement to help medical students gain interprofessional skills and practical experience. While participating in the program, Dr. Baker quickly realized the support and opportunity available in rural health care settings, including in her home town of Dauphin.
"Throughout my journey I'm thankful to have had a variety of experiences and a lot of hands on learning," said Dr. Baker. "Today in the residency program and as a new mom, I also feel lucky to be able to say it has been very supportive and the instructors are there for you every step of the way."
The Parkland Family Medicine Residency Program is well-established in Dauphin, known for its resident support and educational opportunities. Each month, residents gather for two days of learning from local physicians. These sessions cover a wide range of topics, from emergency simulations to farm safety, each intended to prepare them for what they'll see on the job, especially in a rural community.
"I truly believe that learning family medicine in rural Manitoba is the best place to prepare you for whichever path you want to pursue in the future. You get it all here." said Dr. Baker. "In rural programs, you really build up the skills and confidence to work independently. This means working through situations where you might feel unsure of how to get started."
Rural Family Medicine Programs are offered in both small and larger health facilities across rural Manitoba, providing medical students with diverse training opportunities that are unique to the health needs of the populations they serve.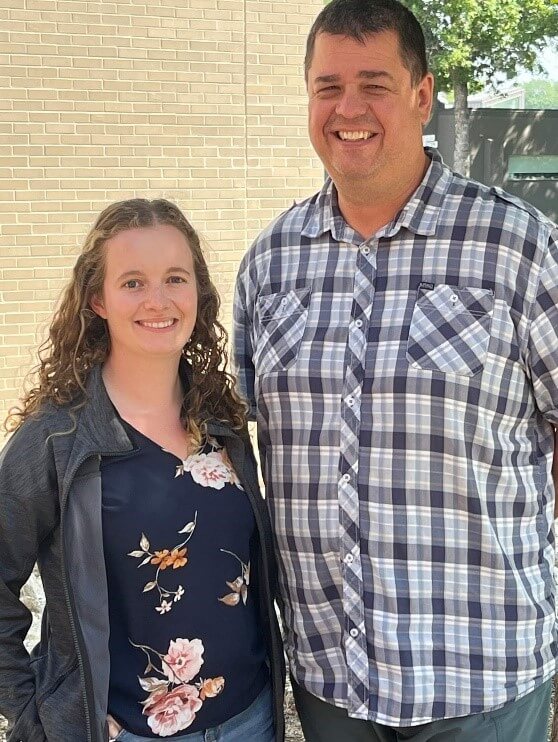 The Parkland Family Medicine Residency Program Dauphin program is led by Dr. Scott Kish, Site Education Director and Site Medical Lead of the Parkland Family Medicine Residency Unit at the University of Manitoba. Dr. Kish is well-known in the community, devoting his efforts to the program and his full-time practice, making sure everyone feels supported. Recognized both provincially and nationally, Dr. Kish is a recipient of the Family Physician of the Year Award in Manitoba and the Rural Physicians of Canada Rural Service Award.
"Looking at how programs like this have developed in places like Portage la Prairie, Steinbach, at Boundary Trails Health Centre and in communities in Interlake-Eastern Health Region, I'm excited about the training opportunities that exist in rural communities across Manitoba," said Dr. Kish. "Each area has started to really grow and it's encouraging to see how we are able to meet the community needs."
In Dauphin, the 'community's needs' include care for more than 8,000 Dauphin residents as well as people living in surrounding communities and parts of northern Manitoba.
"Caring for people who come from a wide variety of backgrounds and cultures is a true benefit to us as care providers," said Dr. Baker. "We serve many different populations here in Dauphin including Indigenous, Ukrainian, German, and Filipino residents to name a few. Learning from those we serve helps us build up knowledge and experience to provide more comprehensive care."
For Dr. Baker, being part of the residency program in her hometown of Dauphin has been the perfect fit, offering her opportunities to care for her community and become a great doctor close to home while balancing her life as a new mom.
"Being a part of the community, having those connections, there's a familiarity with patients that I really value," said Dr. Baker. "They often feel more comfortable around me because of our shared community experiences and networks. This helps to develop trust, making it easier for them to open up and easier for me to provide better care."
"It's a great place to learn and practice," added Dr. Kish. "With a great group of physicians, the incredible geographic location, many opportunities, and outdoor activities like kayaking and cycling, it feels like a world-class destination."
For information about the Family Medicine Residency—Rural Stream visit their webpage. For employment opportunities in the Prairie Mountain Health Region, visit the Health Careers Manitoba webpage.