World Breastfeeding Week
In Canada we celebrate World Breastfeeding Week from October 1-8. World Breastfeeding Week is a time to celebrate the role breastfeeding plays in providing children with the healthiest start in life.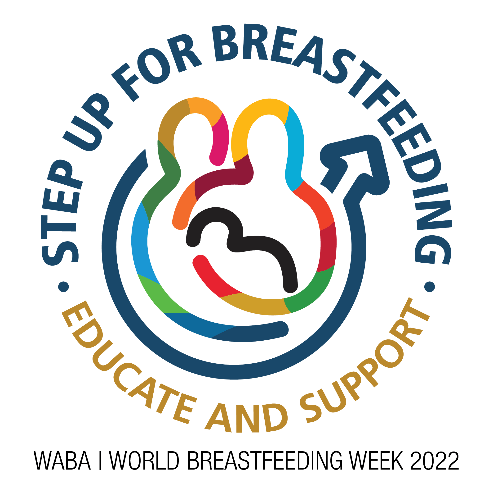 Breast milk has just the right amount of fat, vitamins, protein, carbohydrates and minerals for optimal growth of the infant. Breast milk also contains antibodies and other immune factors to help protect against infections and disease. Breastfeeding benefits mothers short- and long-term health and will strengthen the special relationship between mother and baby.
This year's theme is "Step Up For Breastfeeding: Educate & Support" This theme shines a light on how we need to come together to restore breastfeeding support systems to pre-pandemic levels. We all can play a part in protecting, promoting and supporting breastfeeding. Together we all make up a warm chain of support for breastfeeding.
Ways to "Step Up For Breastfeeding: Educate and Support":
Support mothers to breastfeed their child whenever and where ever they need to.
Support mothers to take maternity leave.
Educate yourself on the benefits of breastfeeding.
Support family members who are breastfeeding their children by encouraging them in their decision and efforts to breastfeed.
Bring a new family who has had baby a meal. Breastfeeding makes a mother hungry.
Educate yourself on where mothers can find help with breastfeeding.
Brandon Manitoba has many resources to help families during their breastfeeding journey. These include the following: