Summertime Tips
Summer means time outside with family and friends! Stay safe and have fun with these quick tips: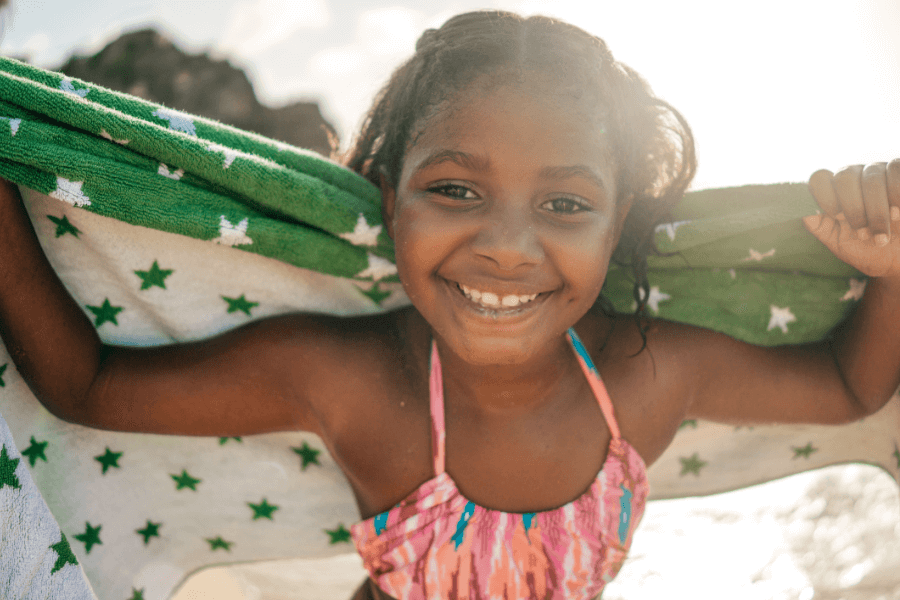 Drink more!
Our bodies need more fluids to stay hydrated when it is hot out or when we are doing physical activity. Young children and older adults are more prone to dehydration. To know you are drinking enough, check your:
Thirst, if you have a dry mouth or are thirsty you might need to drink more fluids
Urine; if it is dark and has a strong odor this could be sign of dehydration.
Mood; if you are feeling tired, dizzy or have a headache it might be dehydration
Keep water handy in your home and pack lots while out and about. All fluids count including water, milk, tea, coffee, juice, etc.
Facts on Fluids – How to Stay Hydrated – Unlock Food
Wear sunscreen!
And a hat and sunglasses! Sunlight is strong enough to cause harm to eyes, premature aging and skin cancer. Here's how to Stay Sun Safe:
Check the UV index; when the UV index is 3 or higher be extra careful, reduce your time in the sun between 11 a.m. and 3 p. m. when the sun's rays are at their strongest
Seek Shade; sit under a tree, canopy or an umbrella.
Cover up; clothes protect us better than sunscreen and Wear a wide-brimmed hat
look for sunglasses with a UV 400 or 100% UV protection.
Apply broad spectrum sunscreen that is SPF 30 or higher. Apply a generous amount to any skin not covered by clothes. If you are going to be in the water make sure your sunscreen is also water-resistant. Use sunscreen with all the above tips not instead of them.
Enjoy the sun safely | Canadian Cancer Society
Be water smart!
Water is a great way to beat the heat but it can also be very dangerous.
Actively supervise children around water, even if they can swim.
Ensure there are barriers around backyard pools and empty toddler pools after each use.
Always enter the water feet-first, avoid diving into home pools and lakes and rivers.
Be Careful in open water, swimmers or waders can be swept away in an instant.
Always wear a Canadian-approved flotation device or lifejacket while boating.
Don't forget about food safety!
Summer days are great for picnics and gathering outside with friends and family. Stay safe from food poisoning with these tips.
Wash your hands often before and after cooking or eating.
Pack a cooler filled with ice, ice blocks and/or ice packs for everything that needs to stay cool.
Keep the cooler out of direct sunlight.
Use a different cooler for drinks that will be opened and shut more often keeping the food cooler colder.
Throw out any perishable food that has been left out for over 1 hour on hot days.