Project Reset Creative Project Contest Winners
The Project Reset committee is pleased to share the winners of the creative project contest. The creative project contest encouraged middle years students in the pilot schools of both Rolling River and Brandon School Divisions to create awareness and build messaging around the issues of unbalanced media use, meaningful vs. passive screen use and the impacts these have on our health and well-being.
Rolling River School Division – Grade 6
In Rolling River School Division, all students in grade 6 at Tanner's Crossing School in Minnedosa participated in the contest. There were a variety of posters, infographics and video projects submitted and the top 3 projects can be viewed here. The grade 6 classes are going to enjoy a field trip to Clear Lake as a way to celebrate their hard work!
Third Place: Mannat, Payton, Avani, Summer, Adayna & Daisha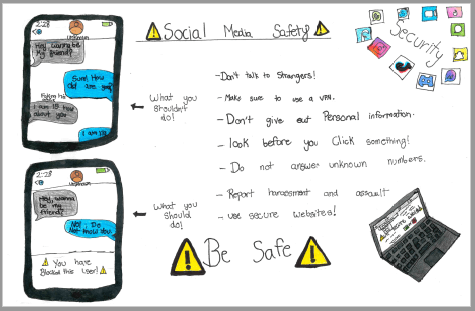 Other Finalists
Brandon School Division – Grades 6 & 7
In Brandon School Division, Kirkcaldy Heights School and Linden Lanes School participated in the Project Reset pilot project and contest. The winning projects come from grade 7 at Kirkaldy Heights and grade 6 at Linden Lanes. The winning projects can be viewed here.
Video Category
Poster Category
About Project Reset
Project Reset is an initiative focused on engaging with the school community and parents to create awareness about digital well-being and how to build skills to create screen time balance, digital literacy and strong digital citizenship both in the classroom and with families at home. Visit our webpage to learn more about Project Reset.
Moving forward in a digital world has exciting possibilities and challenges. By working together, we can influence when, where and how often digital media is used, help ensure safety on-line, reinforce the need for sleep and physical activity, and create device-free interactions/zones to positively impact health and development in a digital world. A big thank you to all of the students, staff and families that participated in the Project Reset- Finding Digital Balance pilot project.