Transgender Health
The Trans Health Clinic provides inclusive care in an environment that is respectful of clients' identity and self-expression. It supports the specific health needs of the transgender population 16 years of age and older. The clinic does not function as a primary care clinic. Clients should seed their family physician, nurse practitioner or walk in clinic for anything unrelated to gender related matters.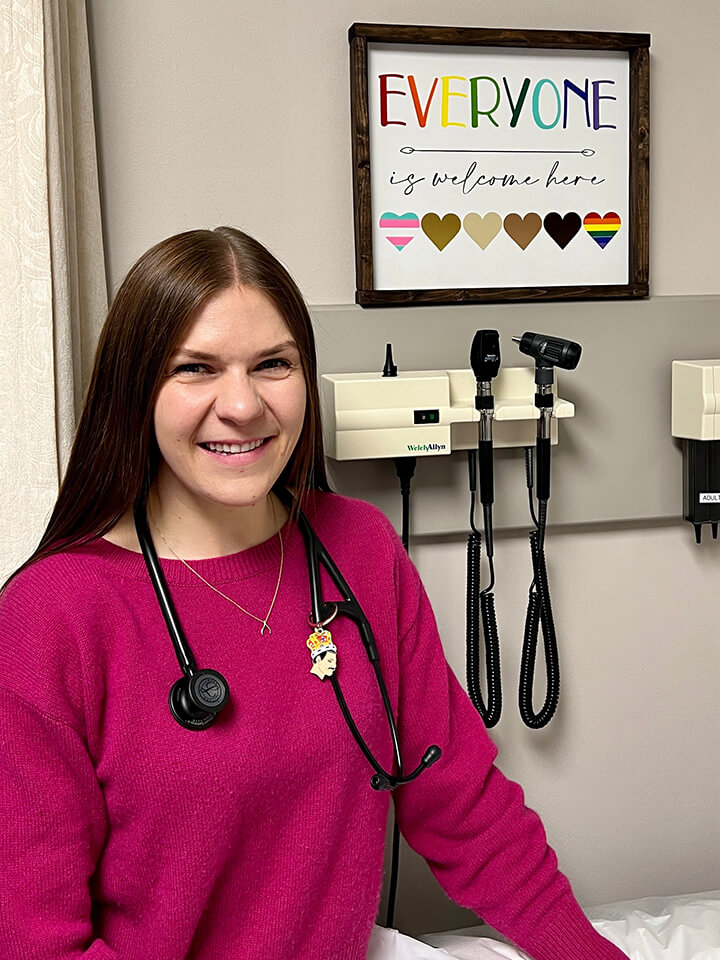 The Trans Health Clinic provides gender affirming care for trans and non-binary clients. The clinic works within an informed consent model for hormone therapy – starting, continuing and managing. Follow up visits will include: lab monitoring, dose adjustments and medication coverage.
The Trans Health Clinic is in Brandon, located at the Town Center, Public Health office at A5 800 Rosser Avenue.
The care team includes Dr. Kelby Treloar MD., CCFP-EM and Carly Druwe, Healthy Sexuality and Harm Reduction team nurse. Dr. Treloar is a family physician with extra training in gender-affirming care. She obtained her national certification through CPATH (Canadian Professional Association for Transgender Health) in 2018 and her international certification through WPATH in 2021.
The clinic is once a month and is open to client self-referrals and referrals from health providers for individuals 16 years of age and older living within the Prairie Mountain Health Region.
The clinic strives to provide open and inclusive care for any client who identifies as gender diverse or seeking more information regarding gender-affirming care.
For more information about clinic dates and to book an appointment, please call 204-578-2500 or fax 204-578-2824.
Referrals may be provided for
Transition related surgery
Psychological assessments
Facial hair removal
Voice training
Assistance can be provided to complete legal documentation as required, including: name change and sex designation marker change.
More Information on Transgender Care
For more information or to schedule an appointment, please contact the Trans Health Clinic Nurse at 204-578-2532.