Healthy Teens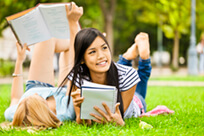 Immunization
Immunizations (vaccines) help protect individuals against serious diseases and are very safe. Public Health Nurses immunize youth in clinics and schools.
This program coordinates the delivery of immunizations throughout the life span based on Manitoba Health's Routine Immunization Schedule.
Call your local Public Health Office to inquire regarding your immunization needs.
Reproductive Health/Healthy Sexuality
Services offered within the Reproductive Health program include access to reproductive health choices, education related to healthy sexuality, sexually transmitted infection (STI) testing and treatment, and access to sexual health clinics.
Reproductive Health services are offered to teens who cannot afford to buy birth control.
Call your local Public Health Office to inquire if you are eligible for the program free of cost and free counseling related to healthy sexuality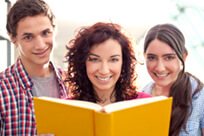 Teen Clinics
Teen Clinics are offered in some high schools throughout Prairie Mountain Health. The teen clinic provides education, counseling to teens in a confidential environment about any health issue of their concern.
Call your local Public Health Office to inquire about teen clinic availability in your area or visit the websites below:
Transgender Health
The Trans Health Clinic provides inclusive care in an environment that is respectful of clients' identity and self-expression. It supports the specific health needs of the transgender population.
For information or to book an appointment, please call 204-578-2513 to speak to a Public Health Nurse.