Healthy Sexuality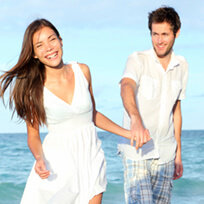 Reproductive Health
The Reproductive Health Program supports clients by sharing information about healthy sexuality and reproductive health choices.
A Public Health Nurse can provide education and support to prevent, test for and treat Sexually Transmitted and Blood Borne Infections (STBBIs). A nurse can also assist clients to access sexual health clinics where available.
The Reproductive Health Program provides free hormonal contraception to eligible women. Condoms are provided at all Public Health Offices and are easily accessible.
Call your local Public Health Office to inquire if you are eligible for the program free of cost and free counseling related to healthy sexuality.
Transgender Health
The Trans Health Clinic provides inclusive care in an environment that is respectful of clients' identity and self-expression. It supports the specific health needs of the transgender population.
For information or to book an appointment, please call 204-578-2513 to speak to a Public Health Nurse.