Healthy Families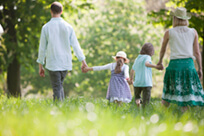 Immunization
This program manages the delivery of immunizations throughout the life span based on Manitoba Health's Routine Immunization Schedule.
It coordinates the delivery of flu clinics and works with other programs in the event that mass immunization clinics are required.
Call your Public Health Office to inquire regarding flu clinics and other immunization clinics including immunizations for pre-school children.
Preschool Wellness
Growth and development assessments are offered by Public Health Nurses.
Please contact your local Public Health Office to schedule an appointment.
School Health
Public Health Nurses promote health and prevent injury and illness through provision of communicable disease follow-up and immunization services.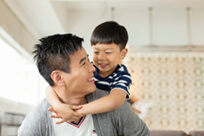 Triple P – The Positive Parenting Program
Many Public Health Staff are trained Triple P practitioners. The Positive Parenting Program uses a helpful, practical approach to raising children that focuses on the positive.
Triple P uses strong, nurturing relationships, good communication and positive attention to help children. Trained practitioners can provide support to families with regards to their child's behaviour and encourage positive parenting.
Contact your local Public Health Office nurse to discuss positive parenting skills and arrange for a one to one discussion.