Healthy Communities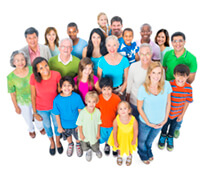 Communicable Disease Follow Up
Communicable diseases are a group of illnesses that can spread and make you very sick. You can acquire these diseases from food, water, animals and sometimes other people.
The communicable disease program in Prairie Mountain Health provides education as well as appropriate follow-up of these illnesses.
Emergency Disaster Planning
Public Health Staff work with all health programs and other service organizations to offer care and support in times of disasters or emergencies, such as evacuations related to flood or fire.
Environment Health Services
In coordination with the Health Protection Unit (Manitoba Health), the following programs & services are provided by Public Health Inspectors within the Prairie Mountain Health region:
Arena air quality
Communicable Diseases (Field investigations)
Food Safety
Health Protection Reports (public Disclosure systems)
Personal Service Facilities
Recreational camps
Safe Housing
Smoking in Public Places
Swimming pool safety
For further details and to contact an office near you, please refer to the Health Protection Unit website.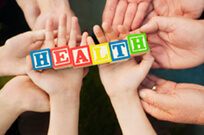 Healthy Schools
Public Health Staff partner with schools to promote healthy school environments.
Immunization
This program manages the delivery of immunizations throughout the life span based on Manitoba Health's Routine Immunization Schedule. It coordinates the delivery of flu clinics and works with other programs in the event that mass immunization clinics are required.
Call your Public Health Office to inquire about flu clinics and other immunization clinics.
Prairie Mountain Inter-Agency Hoarding Coalition (PMIHC)
The PMIHC is comprised of a variety of agencies within the Prairie Mountain Health region.
PMIHC provides collaborative leadership, assessment and coordination to respond to and prevent incidents of severe hoarding or domestic squalor. Where feasible, PMIHC will organize and provide public education about hoarding, disseminate contact information and offer support to families coping with incidents of hoarding and domestic squalor.
Currently, the Coalition secretariat office is located in the Brandon Provincial Building. Inquiries can be made directly to:
The PMIHC Secretariat Office
c/o Health Protection Unit
Room 349, 340 – 9th Street
Brandon, MB R7A 6C2
204-726-7001
Public Health Notices / Public Health Inspectors
Public Health Staff work with Public Health Inspectors as required regarding communicable diseases associated with food borne illnesses.