Resources
If you are experiencing a psychosocial or mental health crisis, call the following number for immediate assistance: 1-888-379-7699 (south) or 1-866-332-3030 (north).
Prairie Mountain Health provides a range of mental health services for children and youth experiencing emotional, behavioural and mental health problems, and their families.
All of our services continue to provide assessment and treatment primarily through virtual means at this time. Psychiatry assessment will continue to be provided virtually, and families will be contacted to make arrangements for their appointment.
The CSU continues to accept crisis calls through the 24 hours Crisis Line at 1-866-403-5459. Youth and/or families can call this line 24 hours a day regarding emotional, behavioural and mental health problems for their child, including concerns and questions regarding anxiety and worries associated with the COVID 19 pandemic.
Admissions to the CSU for youth requiring it may still occur in accordance with all public health and Shared Health safety protocols. We are also introducing Virtual Admissions for those who may require it, where the standard level of care at our CSU may be delivered via virtual means while the youth remains home with their family or caregivers. If you would like to inquire about any type of admission to the CSU call 1-866-403-5459, and someone will be able to assist you.
All of our services continue to accept new referrals for service, and intake workers and CMHWs continue to provide assessment, treatment and monitoring primarily via virtual means. If you would like more information, or to make a referral for any of our programs, contact us at 1-866-403-5459 to be connected to the most suitable service.
Many children will be experience mental distress associated with all of the changes and uncertainty in our province. We know that children with mental health problems or mental illness are likely to experience increased distress in times of change and uncertainty, which can worsen symptoms and difficulties.
You can find some resources and information below to help support these children day to day during this difficult time for families:
Maintain a Routine or Structure
SLEEP – Support good sleep pattern by having a regular bedtime and wake up time
SCHOOL & STRUCTURE – Manitoba is continuing to provide educational support during the remainder of this school year. It is important to access these supports ongoing to help provide structure to the day. Block off a scheduled time each day for school work, as well as play and other activities.
NUTRITION – It is important for families to eat together as they are able. During this time, families may have increased opportunity to eat together, visit, and talk about their day. This is also a good opportunity to discuss and practice good nutrition habits for your children and family.
TIME OUTSIDE AND EXERCISE – As the weather warms up, spend time outside getting regular exercise. Exercise, and spending time outside is excellent for everyone's mental wellness. Children should get at least one hour of physical activity per day.
Connect with your Mental Health Supports
If you have a mental health worker, they are still available for you to reach out to. Call to schedule a virtual appointment with them.
Mental Health Services in the Prairie Mountain Health are still available. Please use the contact information listed at the end of this resource to connect and ask questions.
Please review resources and activities categorized in the sections below.
Free Books for Kids!
My Hero is You
How Kids Can Fight COVID-19!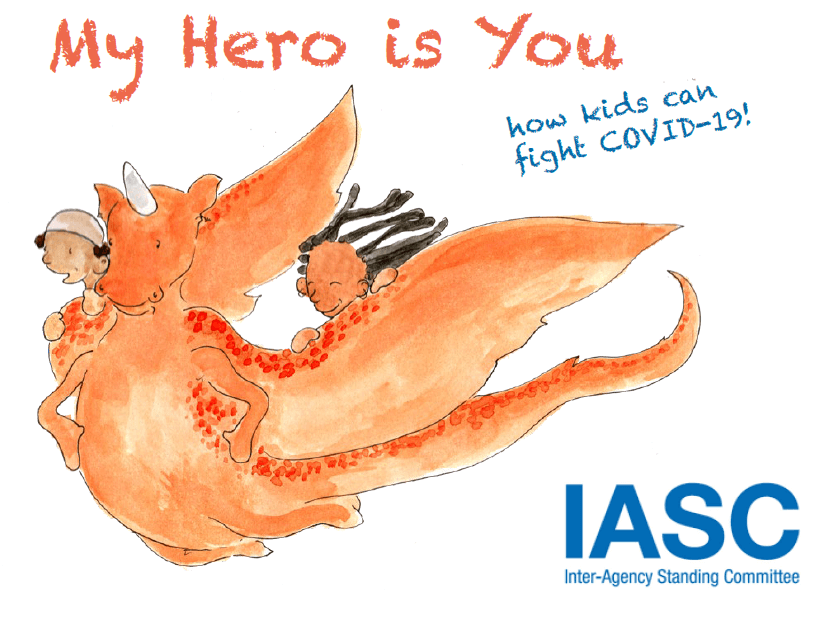 Kids Help Phone
We're here for you. Call a counsellor – 1-800-668-6868.
Kids and COVID-19 – A questions & answer session
Other Resources
Anxiety & Depression
AbilitiCBT – a digital therapy program for all Manitobans ages 16 and up experiencing low to mid symptoms of anxiety due to the pandemic. Click the link below for more details.AbilitiCBT – a digital therapy program for all Manitobans ages 16 and up experiencing low to mid symptoms of anxiety due to the pandemic.
Mind Shift TM CBT (app available on Google Play and Apple App Store)
Autism & ADHD
Coping with Mental Distress
COVID 19 Information