Should someone with dementia use a mobility aid?
What do you know about choosing a mobility aid for your loved one? What if your loved one has dementia? Should they use an aid or will this increase their risks for falling? Who can help?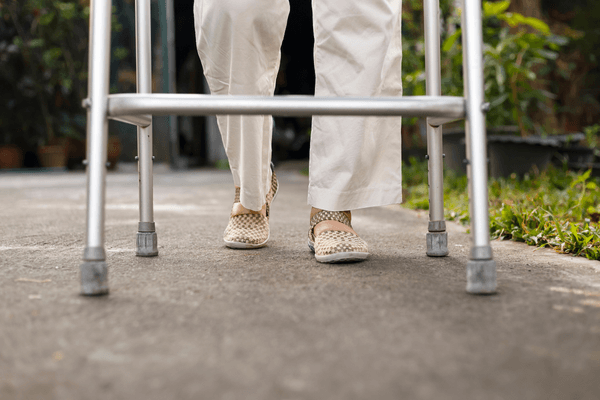 The priority for all caregivers is ensuring their loved one is cared for and safe. Noticing changes in a person's ability to walk can be alarming but can also be a warning sign to changes in cognition and health.
Studies have shown that changes in a person's walk often can be a symptom prior to the onset of dementia. Studies have also shown that people with dementia have an annual fall risk of 60-80% (Allan et al. PloSONE 2009) which is 2 times that of someone without dementia.
In the article Caregivers: Does your loved one need a gait aid? Marguerite Oberle Thomas speaks to the risks and benefits of using a mobility aid as well as the importance of seeking professional advice from health care professionals such as an occupational therapist prior to purchasing.
Discover additional falls prevention resources from the Falls Prevention Month website and visit the Falls Prevention page on the Prairie Mountain Health website.