National Grief and Bereavement Day
Submitted by: Carla Mitchell, MSW/RSW, PMH Palliative Care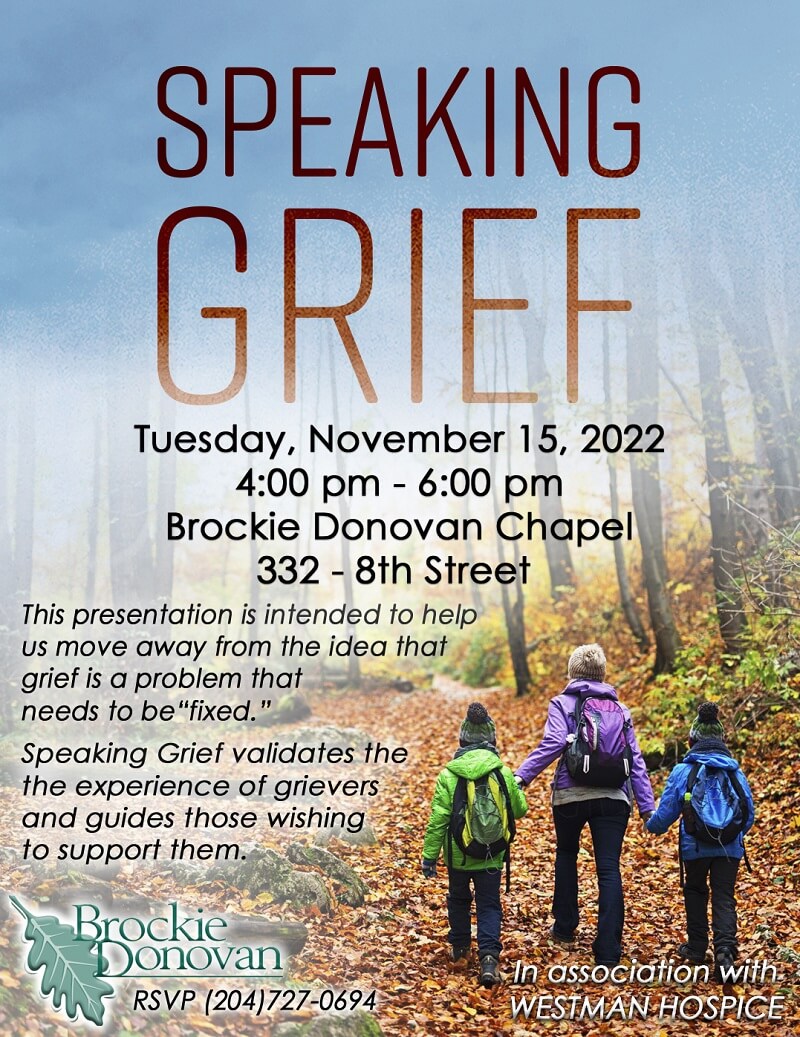 "Grieving Is How We Say Goodbye"
The third Tuesday in November marks National Grief and Bereavement Day in Canada. Throughout the month of November, culminating on Nov 15th, the Canadian Hospice Palliative Care Association is promoting the resources and tools to help Canadians on their grief journeys. Everyone will experience grief at some point in their lives. National Grief and Bereavement Day is the opportunity for Canadians to share and normalize talking about grief, and to highlight the resources that can help those among us who are coping with loss.
Grief is the natural and normal response we have when we lose someone or something that holds great value to us. The grieving process gives us the opportunity to say goodbye to that important piece of our life and acknowledge the adjustments that will come as we move forward, heal and grow.
Prairie Mountain Health Palliative Care is marking National Grief and Bereavement Day by acknowledging those who are experiencing grief and promoting the resources and supports available in our health region. While grief can feel like a lonely journey, there are supports available so that you do not walk this path alone.
Telephone Support Lines
Grief Support Groups
In addition to the above listed services there are several upcoming community events where you can find support in your grief. Many communities offer programs during the months of November and December, such as Community Memorial Services, Memory Trees or Blue Christmas gatherings. If you would like more information about local events happening in your community please reach out to the Palliative Care Volunteer and Bereavement Coordinator, Carla Mitchell, at 204-578-2310 or [email protected].
On November 15th, in recognition of National Grief and Bereavement Day, a screening of the documentary Speaking Grief will be hosted by Brockie Donovan and Westman Hospice in Brandon. Speaking Grief validates the experiences of grievers and guides those who wish to support them. This event will happen on Nov 15, 2022 @ 4:00 pm. To RSVP call 204-727-0694.