Mindful Eating
Although we strive to make healthy choices by eating mindfully, things are not black and white. We may choose to eat because we are feeling happy or sad and may even eat past when our bodies are feeling full. That is okay! There is no such thing as a perfect relationship with food. By being mindful we can notice how we feel after engaging in certain behaviours or eating certain foods (remember to experience and notice without judgement) and make choices for our future snacks and meals that make us feel our best.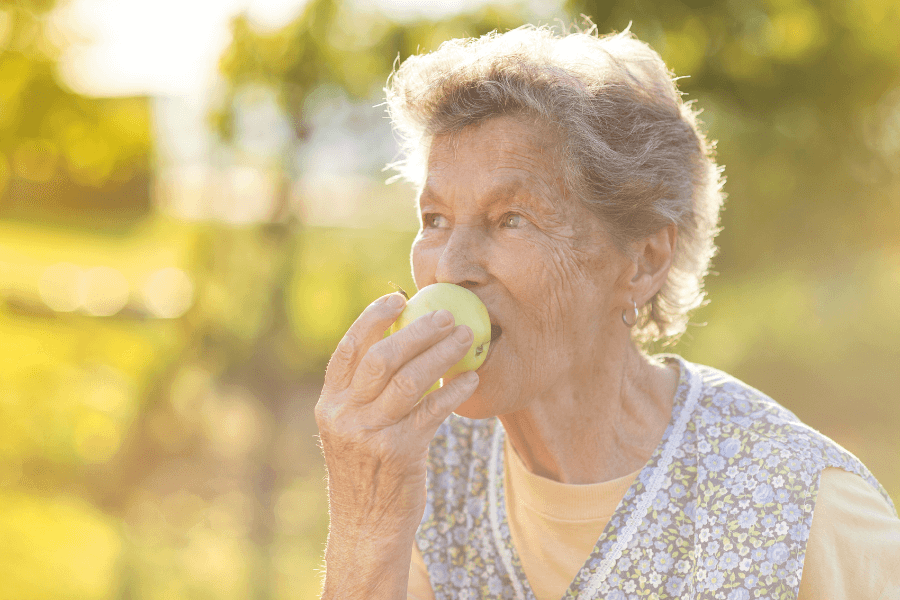 Focusing on smell, taste, and texture of food can help you discover what you like and what you appreciate about certain foods. This may help connect you to your eating experience and be more conscious of the food you are eating. Try using your senses by following along with this video.
Mindful eating can help you discover what foods make you feel your best and you enjoy the most. This in turn can help you make food choices that are right for you. For more tips and benefits of mindful eating check out this blog post from Dalhousie University.
Interested in helping your children eat mindfully? We are all born able to eat mindfully. We can make it easier with the right environment for us and children/youth. Try the A-B-C approach: A: Accept, B: Bond, C: Close the kitchen. Discover the details on how to raise children with a healthy relationship with food, and how to raise mindful eaters.
Find more information on mindful eating visit: Be mindful of your eating habits – Canada's Food Guide or The Center for Mindful Eating – Home.