Manitoba Health launches pilot project for retinal specialists in Dauphin
Manitoba Health Minister Audrey Gordon made a stop in Dauphin July 27 to announce details of a Retinal Specialist pilot project, in partnership with Ashcroft Vision Care.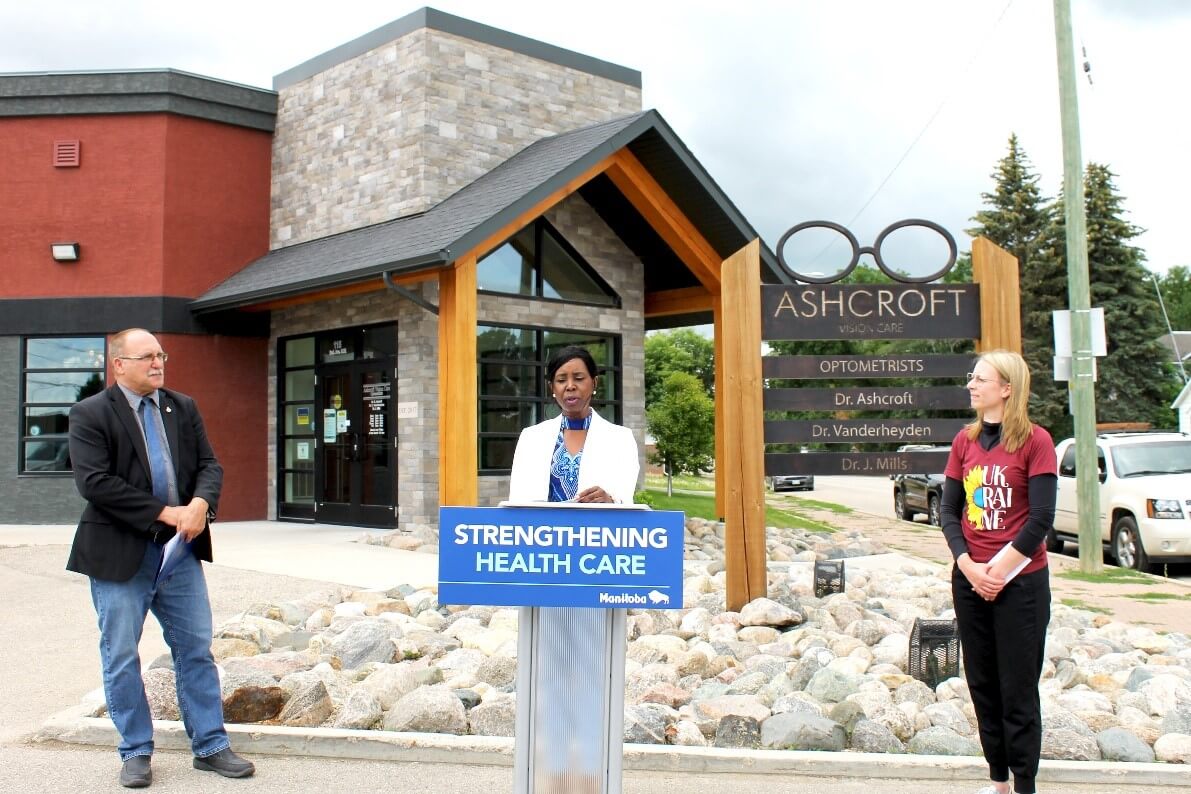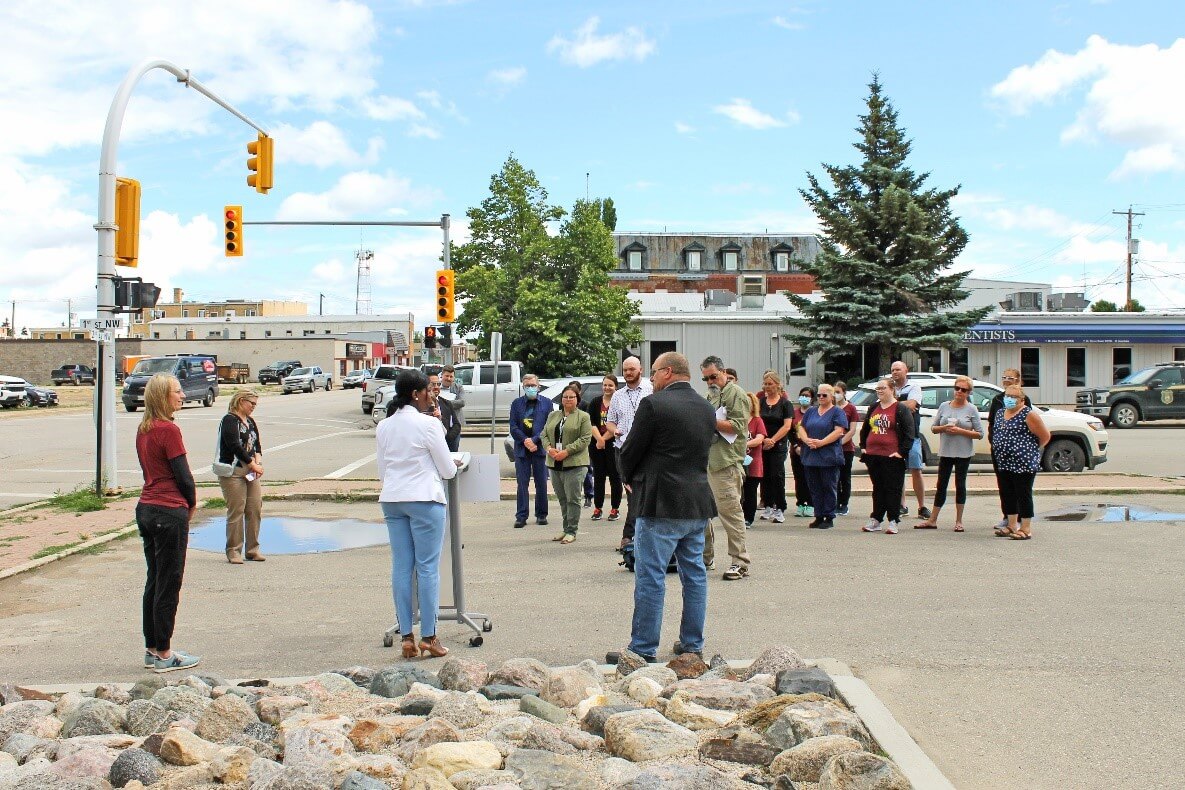 The new program will be especially beneficial to patients who must travel to Winnipeg once a month for injections and currently face barriers due to a lack of access to care close to home including limited transportation options and additional expenses.
Also participating in the announcement were Ashcroft Vision Care optometrist Dr. Kara Vanderheyden and Dauphin MLA Brad Michaleski.
Read the full news release here.