Grill Up Some Cauliflower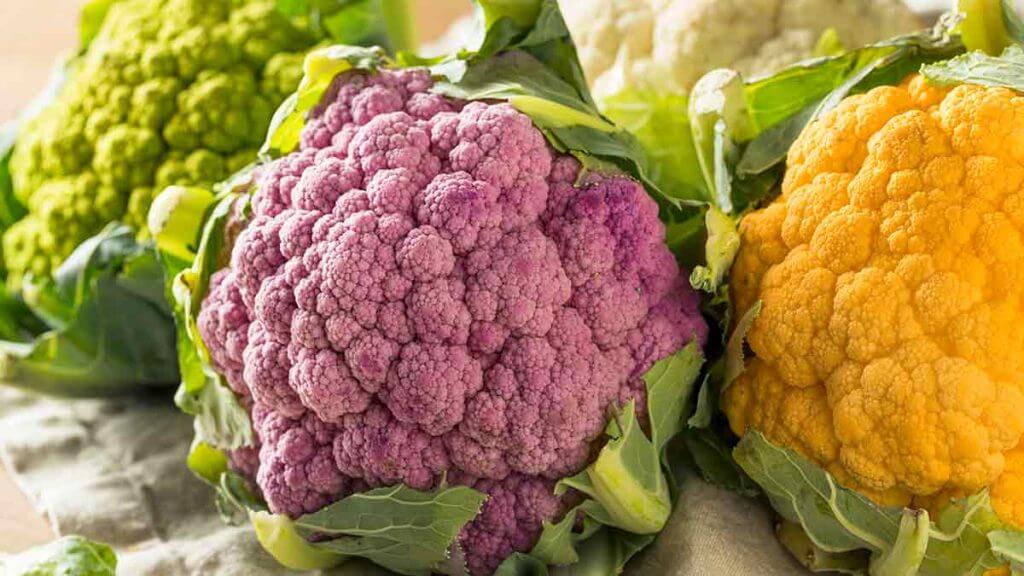 Did you know? Cauliflower is part of the mustard family, as well as being a cruciferous vegetable along with broccoli, brussels sprouts, cabbage, collard greens, and kale. The white part of the cauliflower, sometimes called the "curd" due to the resemblance of cheese curds, is the edible part of the plant. There are about 80 different varieties of cauliflower in North America, including green, yellow, and purple varieties.
Raw cauliflower is roughly 92% water, with a small amount of carbohydrates and protein. Cauliflower is considered high in Vitamin C, with moderate levels of B Vitamins and Vitamin K and a good source of fiber. Cauliflower is a very delicous and versatile plant that can be roasted, grilled, boiled, fried, steamed, pickled, or eaten raw. In recent years cauliflower-based product consumption increased by 71% in the United States as cauliflower started being used as a low carbohydrate and gluten free alternative to grains.
Before you go loading up on cauliflower it's important to know that eating cruciferous vegetables may cause gas, bloating and abdominal discomfort. This is due to the high fiber content as well as raffinose, a complex carbohydrate that ferments in the gut. When increasing your fiber intake, it's important to drink plenty of water, increase the fiber intake gradually, as well as chew food well to decrease those side effects. Over the counter gas reducing products can help break down those complex carbohydrates like raffinose. Since cauliflower and other cruciferous vegetables have moderate to high levels of Vitamin K, people that take blood thinning medication like warfarin need to be mindful that eating a lot of cruciferous vegetables can impact the efficacy of these medications.
Check out these delicious ways to enjoy cauliflower: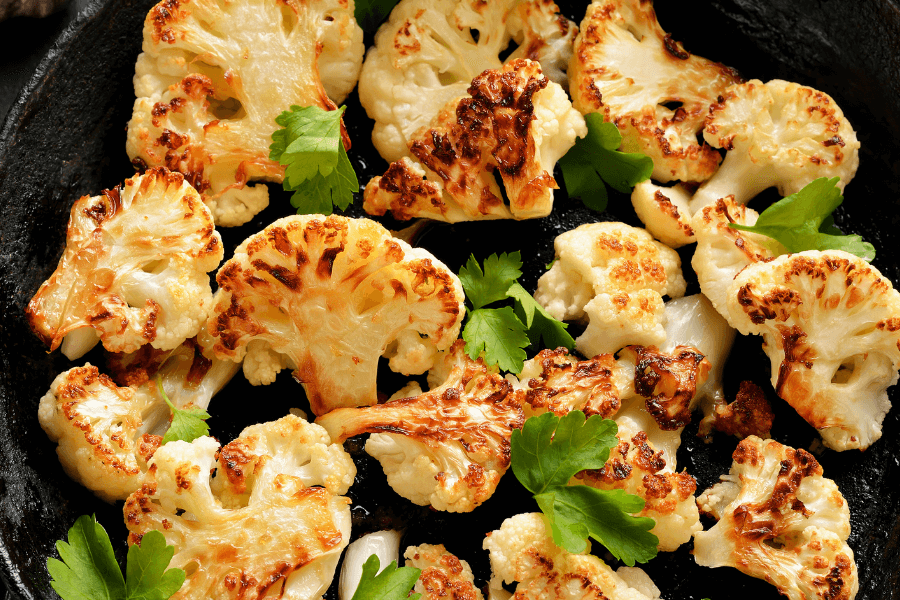 Bang Bang Cauliflower Best Bang Bang Cauliflower Recipe – How to Make Bang Bang Cauliflower (delish.com)
Loaded Grilled Cauliflower Best Grilled Cauliflower Recipe – How to Make Grilled Cauliflower (delish.com)
Roasted Cauliflower Roasted Cauliflower – 4 ways