Dauphin HERO Club taking it to the streets again this year
The Dauphin HERO Club is taking it to the streets again this year! The familiar HERO Club Hot Dog Cart resumed operation again this year May 23rd. The HERO Club Hot Dog Cart will be out in front of the former Under One Roof Building/ United Church Tuesdays and Thursdays from 10:30 a.m. until 2:00 p.m.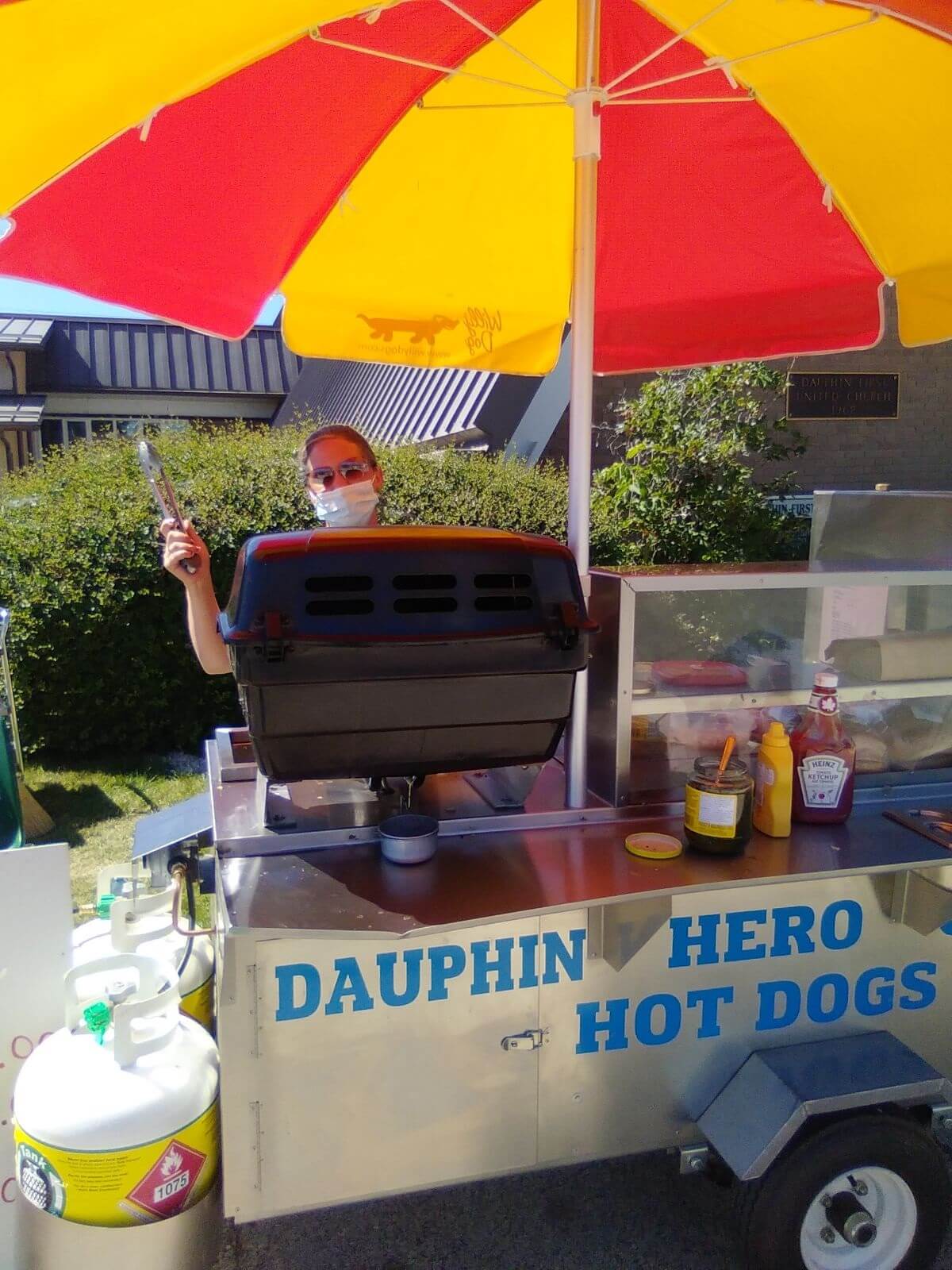 Shantelle Rank is a Psychiatric Nurse/Community Mental Health Worker for the Psychosocial Rehabilitation Program in Dauphin. She works closely with members from the HERO Club through the Prairie Mountain Health (PMH) Mental Health Program.
"We remain very thankful for the ongoing support we receive from PMH and of course, the general public. Club members are once again really excited to be operating the program regularly again this year. It's a really great initiative, and something that hints that summer is coming and enjoying the longer days and spending more time outdoors and all that comes with that," Rank stated.
Patronage continues to be phenomenal. Sales remain steady and many community supporters have become regulars on Tuesdays and Thursdays. Reaction from HERO CLUB Members continues to be very positive and enthusiastic. The members are grateful and appreciative of the ongoing support and patronage shown by the community of Dauphin. The members take great pride in providing a quality food service and are inspired by the opportunity to interact with the public at large. It is wonderful to see Dauphin continue to be a community that embraces and supports the Club in so many ways and on so many levels.
PMH provides coordination and other assistance to the HERO Club through its mental health program. Dauphin (established in 1994) is one of four HERO Club sites within the health region. Roblin, Russell and Swan River are the others.
The HERO Club is an important initiative because it reduces stigma; provides awareness and education as well as advocacy and provides a clubhouse forum whereby the members can strengthen their resiliency and rekindle hope and encouragement. The club truly embraces and is characterized by what it stands for as a HERO – Helping Everyone Reach Out.
The HERO Club Hot Dog Cart is located at 37 3rd Avenue NW outside of the former Under One Roof Building/United Church in Dauphin on Tues. and Thurs. from 10:30 a.m. until 2:00 p.m.