Construction work proceeding for new Neepawa Health Centre
If you have recently ventured down Highway 16 on the easterly outskirts of Neepawa, one thing certainly catches your attention. It's all of the frenzied activity north of the highway near the Lions Campground, which happens to be the site of the new Neepawa Health Centre. A favourable spring has allowed construction to proceed nicely and with the stairwell tower very noticeable, there's growing excitement on what the finished product will look like.
The state-of-the-art hospital is being built to serve current and future needs as the community of Neepawa grows and town and area residents can access services closer to home. Once completed the new Neepawa Health Centre will feature the following:
around 60 acute care inpatient beds, up from 38 at the current Neepawa site.
an expanded emergency department designed to best practice standards that includes treatment and assessment rooms, trauma rooms and an ambulance bay.
adding a hemodialysis suite with nine dialysis stations.
enhanced space for a number of other programs, such as surgery, diagnostics, and palliative care, as well as outpatient services like chemotherapy (6 treatment stations).
The new health centre will be over twice the size of the current hospital. Construction is tentatively slated for completion in 2025.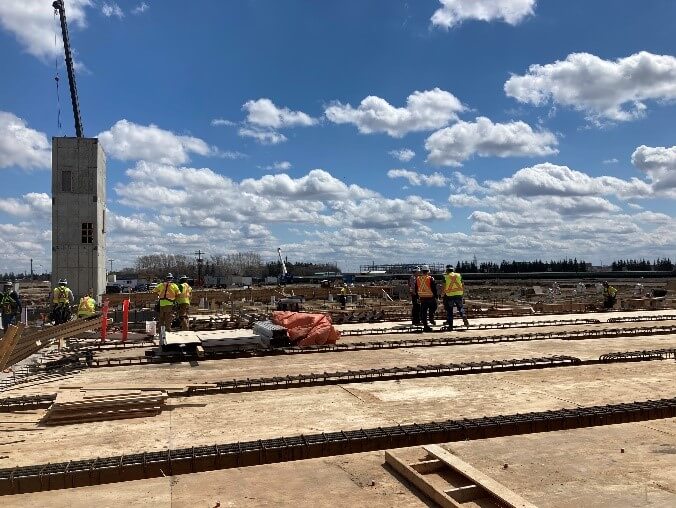 Read More