Assiniboine acknowledges rural rotating Practical Nursing site in Virden
Prairie Mountain Health (PMH) joined health partners and stakeholders in early November to celebrate Assiniboine Community College's opening of a rural rotating Practical Nursing site in Virden. The Virden site welcomed nursing students in early September. Assiniboine's expansion of its Practical Nursing program in both permanent and rural rotating sites will allow more students to become certified in this high-demand health-care occupation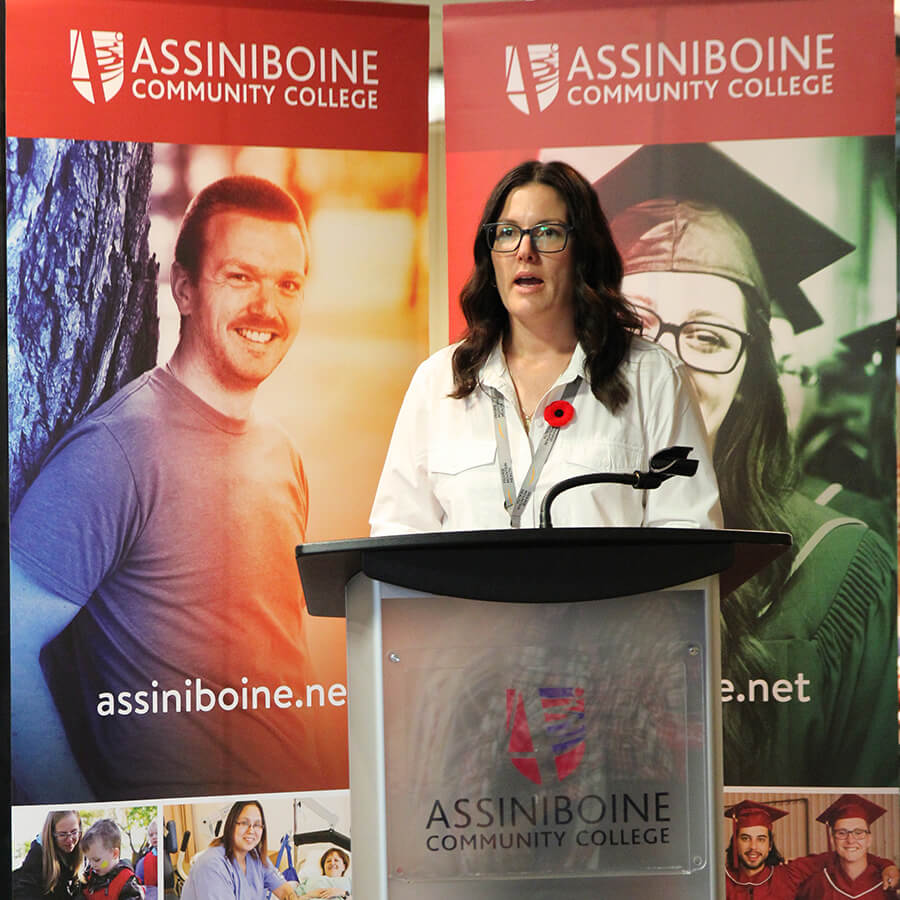 "Assiniboine continues to be responsive to Manitoba's labour market and support economic growth by meeting community needs. Our rural rotating Practical Nursing sites answer the call on both of these priorities, and it is a pleasure to celebrate a new site in Virden," stated Mark Frison, Assiniboine President.
PMH Recruitment Supervisor Larissa Kominko spoke on behalf of CEO Brian Schoonbaert.
"Our collaborative partnership with Assiniboine continues to provide excellent opportunities for individuals to enter the health-care field closer to home. We are very pleased to see the Practical Nursing site in Virden and look forward to connecting with participants closer to graduation during the 2023-2024 academic year."
"We would like to thank ACC Leadership, instructors and preceptors that make this training possible. We also wish to thank the community of Virden for its commitment in providing the necessary supports that went into securing this initiative," Kominko stated.
Practical Nursing is the largest single program of study at Assiniboine, with 100 per cent of graduates surveyed reporting they had jobs. Since 1975, more than 4,200 individuals have graduated from nursing programs offered by the college.
In addition to rural rotating sites, the college has permanent Practical Nursing programs at its campuses in Brandon, Dauphin, Winnipeg and Portage la Prairie.