Cute Little Cabbages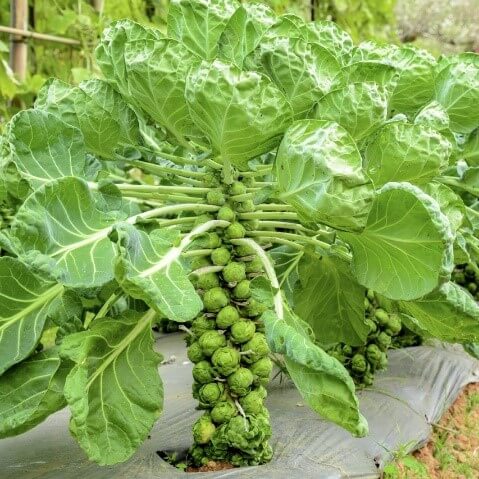 Did you know? Brussels sprouts were named after the city Brussels in Belgium. They are believed to have grown in Belgium starting in the 16th century. They are part of the cabbage family and you may notice they look like tiny heads of cabbage.
Another cool thing about brussels sprouts is how they grow! The plants look like little palm trees with the brussels sprouts growing along the trunk. You can find many different varieties including red and purple ones! Brussels sprouts are cold weather plants and their peak season is throughout the fall and winter. They freeze very well and can be purchased either fresh or frozen in grocery stores year-round.
As well as being delicious, brussels sprouts are also good sources of Vitamins A, B, C, K, fiber and potassium. They can be steamed, boiled, sautéed, roasted, or raw shaved or shredded in a salad. One thing to be cautious of is overcooking them. When overcooked, brussels sprouts turn mushy and stinky. Check out these delicious ways to enjoy brussels sprouts!